Cyclone Gaja: Kerala government grant Rs 10 crore to Tamil Nadu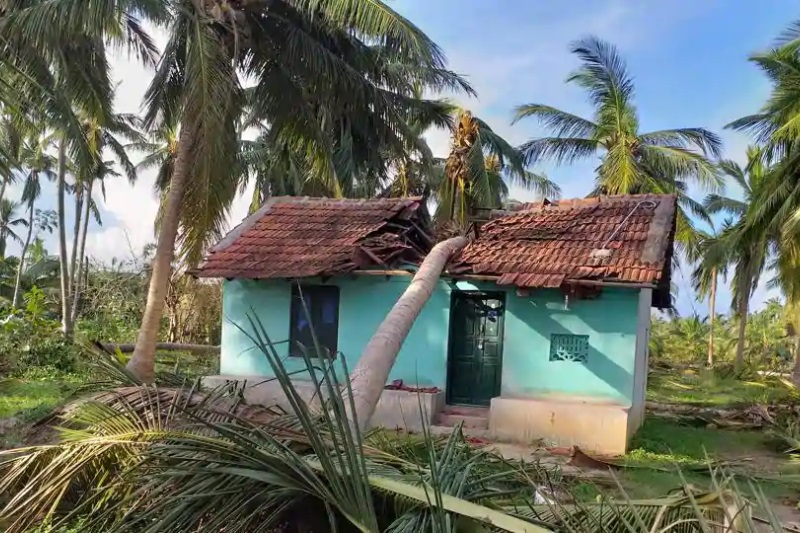 Kerala has sanctioned Rs. 10 crore as financial aid to the Tamil Nadu government for the relief and rehabilitation work in the areas affected by cyclone Gaja, reported news agency ANI.
It had also set aside Rs 3.25 crore from the Chief Minister's relief fund for the fishermen, who participated in the rescue operations during the floods, to compensate them for their damaged boats.
Earlier, actor-turned-politician and Makkal Needhi Maiam chief Kamal Hassan wrote to the Kerala chief minister Pinarayi Vijayan asking him to provide financial help to those citizens of Tamil Nadu, who were affected by the cyclone.
In his letter Mr. Hassan urged Vijayan to "rise above politics and other affiliations to demonstrate a true spirit of human kindness" Tamil Nadu who was faced with "widespread damage and destruction to life and property." The damage was mostly seen in the Cauvery delta and coastal districts of Tamil Nadu wrote the actor.
Meanwhile, Cyclone Gaja left devastating destruction in Tamil Nadu about a week ago, claiming lives of as many as 46 people, while also leaving hundreds shelterless.
Also Read: Cyclone Gaja: Tamil Nadu CM Palaniswami meets PM Modi to seek financial assistance