Malaika Arora wears new pendant with AM initials, clears confusion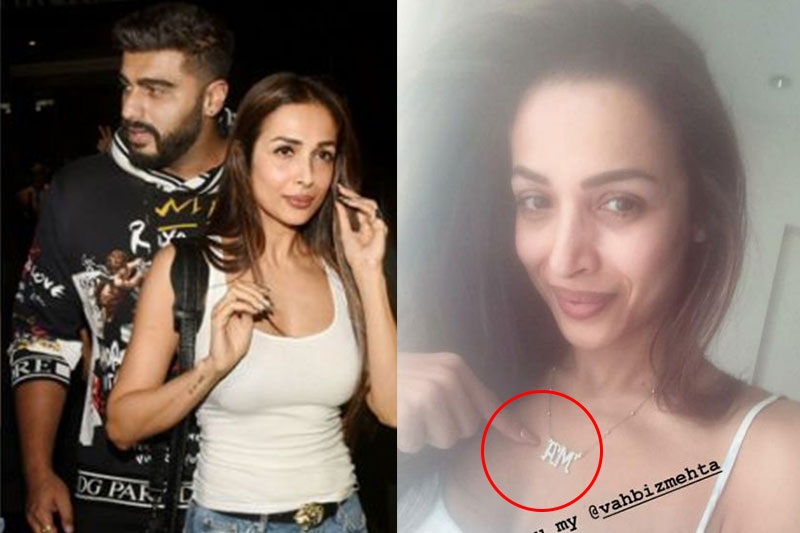 Malaika Arora and Arjun Kapoor have been a topic of discussion from the past several weeks as the duo neither denied nor accepted their relationship officially. But, in the recent photo, Malaika Arora seem to be confirming her relationship with the Half Girlfriend star, Arjun Kapoor.
There is no doubt, the couple has been dating each for few weeks and they have made several public appearances together too. Recently, the duo was clicked when they went for a dinner date. Despite making public appearances they have not confirmed their relationship officially as of now.
There are several reports doing rounds on social media stating that the couple will be getting married in 2019. And the latest picture of Malaika Arora wearing a pendant having alphabets 'AM' is giving hints that she will soon announce her love for Arjun Kapoor.
But, it is not enough to guess more about her relationship with Arjun, as A could also stands for her son's name Arhaan Khan. Only Malaika can tell us what the A in her pendant stands for!
Check the picture out: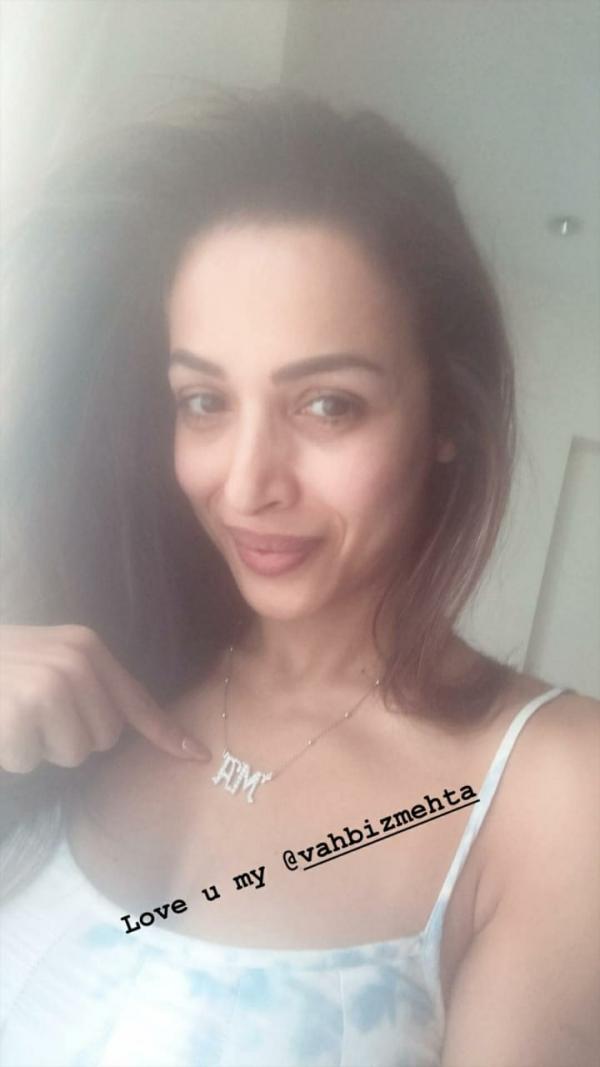 Confirming his relationship status, in an interview with Mumbai Mirror, Arjun Kapoor said that he isn't single any more. The actor confirmed that he is now ready to get married. He said that earlier he wasn't ready; however, now, he wants to get married.
Also, last night, the couple was snapped together visiting Amrita Arora's house in Mumbai. Looks like the duo is making sure that they get to know each other's family members well so that they can take their relationship to the next level.
Also read: Arjun Kapoor and Malaika Arora jointly purchased house in Mumbai?