Cyclone to bring heavy showers in north-central Maharashtra, Vidarbha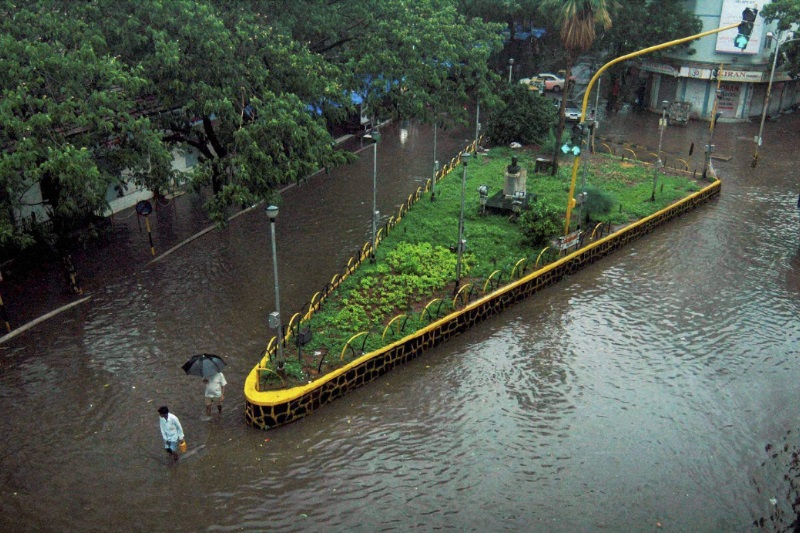 The cyclonic storm 'Daye' made landfall in Odisha on Friday morning, several parts of the state also experienced heavy rainfall. This developing cyclone off the coast of Odisha is set to bring heavy to moderate showers in Vidarbha and north central Maharashtra, said an IMD official on Thursday. He also added that the state's Konkan region will receive isolated downpour from Saturday.
AK Srivastava, head of the Climate Monitoring and Analysis Group, IMD, Pune said, "The developments on the east coast of India are of cyclone. This has brought more moisture and it would end with heavy showers in Vidarbha region from Saturday onwards."
In the early hours of Friday, the cyclonic storm moved west-northwestward and crossed south Odisha and adjoining Andhra Pradesh coast, said Director of Meteorological Centre in Bhubaneswar H R Biswas. He also added, that the storm would continue to move west-northwestward and weaken gradually into a deep depression.
Cyclonic storm "DAYE" over south Odisha and neighbourhood moved west-northwestwards with a speed about 26 kmph and weakened into a Deep Depression and lay centred over south interior Odisha near latitude 20.00N and longitude 83.70E and weaken gradually into a Depression. pic.twitter.com/G08U6QWUTW

— India Met. Dept. (@Indiametdept) September 21, 2018
Taking note of the situation and to evade any sort of calamity, Odhisa Chief Minister Naveen Patnaik had held a review meeting on Thursday and asked the officials to closely monitor the situation and take appropriate steps to ensure no loss of life. According to official sources, coastal districts and various departments have been put on alert. As per a report in PTI, NDRF and ODRAF teams have been deployed with 17 boats and other emergency equipment.
cyclone warning division's (CWD) has issued an advisory, stating that, the sea will be very rough over central and north Bay of Bengal and off the coasts of Odisha, West Bengal and north Andhra Pradesh. Fishermen are warned not to venture out into northwest Bay of Bengal and off Odisha, West Bengal and north Andhra Pradesh coasts in the next 24 hours.
Also read: Kerala floods: NASA images show extent of damage caused