Cyclone Titli makes landfall in Odisha and Andhra Pradesh; eight dead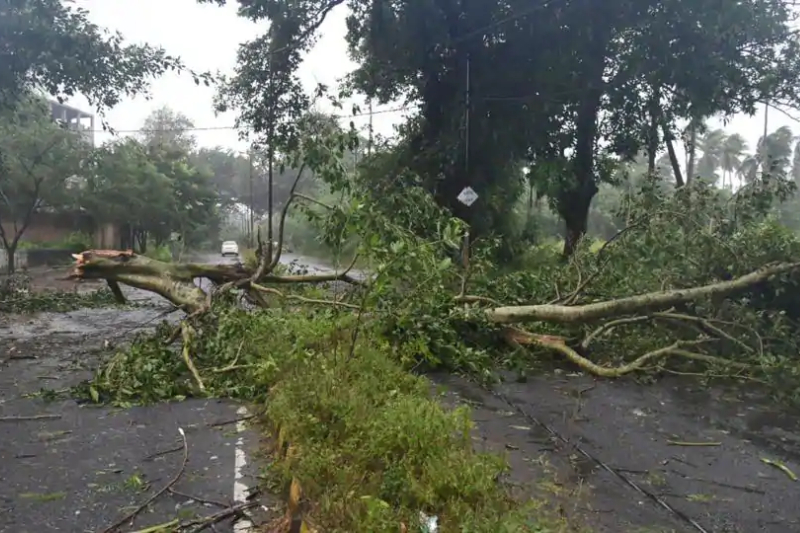 Cyclone Titli has made the landfall at Gopalpur of Odisha and Kalingapatnam of Andhra Pradesh on Thursday early morning, with wind speed touching close to 120 kmph.
At least five districts of Odisha including Ganjam, Gajapati, Puri, Khurda and Jagatsinghpur are receiving heavy rainfall coupled with high-speed winds. So far about 3 lakh people have been evacuated from all the five districts.
As per India Meteorological Department (IMD) officials, the landfall will continue for the next 3 to 4 hours and then the system will re-curve towards Gangetic West Bengal along the Odisha coast to weaken.
The officials further stated that reports of trees, electric poles getting uprooted and damages to kuchha houses have started coming. "The road communication in some places, including Gopalpur and Berhampur was also snapped," the officials added.
For safer side, Odisha Government has already declared a two-day holiday from Thursday. Apart from setting-up control rooms and shelter homes, NDRF and ODRF teams have already been deployed at all key districts and officials are on alert mode to mitigate any eventualities. Multiple trains, buses and flights have been cancelled.
On the other side, cyclone Titli has caused tension among the Andhra Pradesh administration as it has made a landfall in Srikakulam district. During the landfall, the gales which moved with a speed of 120 km caused losses to the coconut, paddy and other crops. Eight people have reportedly died as a result of the storms in Srikakulam's Sarubujjili mandal.
Moderate rain was recorded in places like Santabommali, Kotabommali, Tekkali, Vajrapukotturu, Palasa, Mandasa and Itchapuram. The state administration, NDRF and other agencies are deployed in the affected areas. The SDMA has also set up a toll-free telephone no. 18004250101 at its Emergency Operations Centre to assist people in distress, while control rooms have been opened in the three north coastal districts.
Importantly, 'Titli', which means butterfly in Hindi, has been categorised as a "very severe cyclonic storm".
Also Read: Cyclone Titli: Would hit Odisha at 5.30 am tomorrow