Daily Horoscope 14th Nov 2020: Check Astrological Prediction For All Zodiac Signs
Check out today's Horoscope for all the zodiac signs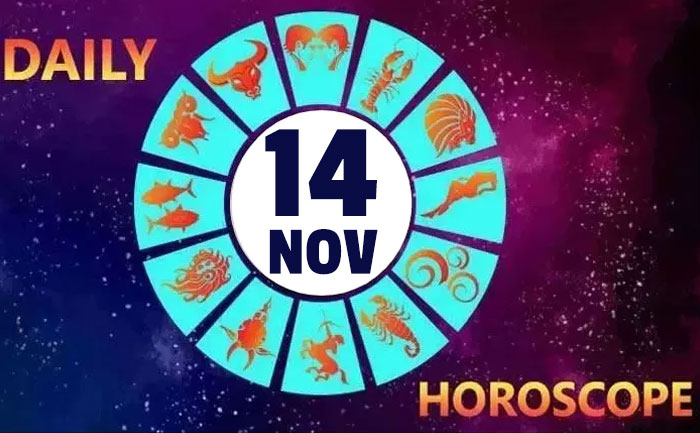 Horoscope Today, November 14 2020: IF TODAY IS YOUR  BIRTHDAY: Your lucky number is 5.  If you are born on Nov 14,  you could have certain intuitive gifts. This Scorpio birthday is known to have psychic abilities or to have the ability to heal others. You crave stability in most aspects of your life, including your career and home life. People find you warm, and you have very little limits as far as social interactions go.The lucky color for those born on this day is Gold. The lucky numbers for those born on the 14th of November are 1, 5, 9, 14, and 17.
In this article, we have brought you today's astrological predictions for all the sun signs like Gemini, Scorpio, Leo, Taurus, Cancer, and others. Check out the astrological prediction for all zodiac signs.
 HoroscopeToday, November 14, 2020: Check today's astrological prediction from all sun signs
Daily Aries Horoscope:
You do have the habit of being impulsive, but it is your confidence at getting a task done that makes you a good leader. Today you will feel very optimistic about a situation that had been quite frustrating. You will take the responsibility of straightening it out. Wearing any shade of green will prove lucky for you. Though you may have been facing some social or family problems recently, you will find that today these issues will disappear.
Daily Taurus Horoscope:
Some of you may seek solitude today as you may want to recover from a snubbed relationship. You blurted out your feelings too soon to your partner just assumed that the answer would be yes. Some of you may be getting bored of their current relationship and want out. Wear silver for success in all your endeavours.  Today you will feel like all eyes are on you. Make sure you show your charming personality.
Daily GEMINI Horoscope:
You may have been working hard on a project that didn't go down well with the management. You might feel a little frustrated and may decide to throw in the towel.  Do not be hasty with your decision, Taurus, for you are the most dependable and determined zodiac. Wear something in blue for good luck today. If you are in the midst of discussions regarding a marriage then it will proceed smoothly.
 Daily CANCER Horoscope:
Being head-strong, you insist on doing things your way. Today your work will be appreciated by all and you could be given the responsibility of leading the pack at the workplace. Being ambitious; you will make sure everyone follows your instructions to the 'T'.  Try to avoid wearing the colour yellow today. Today you will spend lots of time on the phone exchanging sweet nothings with your dear one. This will help keep the romance alive in your relationship.
Daily Horoscope LEO:
Not one to appreciate being tied down, you will have mixed feelings today. You may even want to take an off from work. Maybe some health issue is not allowing you to keep up with that kind of life. Pull yourself together, and just get an opinion from a doctor. Wear something in green to attract good luck. To infuse a romantic spirit into your relationship, you should send a lovely message to your partner.
Daily VIRGO Horoscope:
Your impulsive nature to spend without thinking, many times prevents you from reaching your larger financial goals. If something catches your fancy, you do not bother to look at the price tag before getting it packed. Beware not to overspend on an expensive artefact. Wearin Grey will prove lucky for you.  Today take time to focus on your beloved and be there when they need you.
Daily LIBRA Horoscope:
You are hard-working and sincere in your job. There is no dearth of jobs available for you if you put your mind to it. Today will make you ambitious to earn more than what your present remuneration is.  Some Cancers may want to take up an offer from overseas. But do not do so at the cost of relationships.  Wearing a dark shade of Red will prove lucky for you today. On the romantic front, It would be best that you not try to seek comfort outside of your current relationship.
Daily SCORPIO Horoscope:
You are deeply intuitive and emotional. You need to have some control over your 'yo-yo' moods – that oscillate between happiness and depression. Your moods affect your work too.  Today, you must learn to address the issue about whatever hurt you and get it out of your system as soon as possible. The colour Sapphire Blue is your lucky colour for today. Today the efforts you put into your relationship will have a lasting positive impact.
Daily SAGITTARIUS Horoscope:
You love being in the limelight and that is why you always step forward to take up any assignment. The day will fill you with an air of superiority today. Those who are still studying may be given some responsibilities in their institution.  But, just go easy on that ego. You may be the leader, but remember that the world does not revolve around you. Wear something in white for peace and luck.  Your relationship with your partner today is harmonious.
Daily CAPRICORN Horoscope:
You can come up with excellent ideas about making money and normally don't face a shortage of it. Today you will get some great ideas to mint money. You have good entrepreneur skills and so most of your ideas turn out to be profitable. Being a hard-working person, you can start right away on these projects. Wearing Blue will prove to be lucky for you today. Today you will be thinking very hard about whether to take your relationship to the next level of commitment.
Daily AQUARIUS Horoscope:
You are extremely practical to the point that you can start becoming quite annoying to your loved ones.  While it is great to be careful about how you spend your money, you must loosen up your strings today, for your friends and family.  Orange is your lucky colour for today. Today you will find that mood in your relationship has greatly improved and both of you seem distinctly happier.
Daily PISCES Horoscope:
You are an asset to have around in case of any misunderstanding. Your diplomatic and fair-minded mediation skills always help to sort out problems. Today, you will spend time around your family because of some dispute.  You will soon manipulate others into believing that it was for their best. Avoid wearing the colour Green for today. Today you are considering taking a romantic relationship to the next step.
Also Read: Scorpio Love Horoscope: Personality,Traits, Compatibility And Celebs Born Under This Zodiac Sign