Daily Horoscope 15th February 2020: Check Astrological Prediction For All Zodiac Signs
Check out today's Horoscope for all the zodiac signs.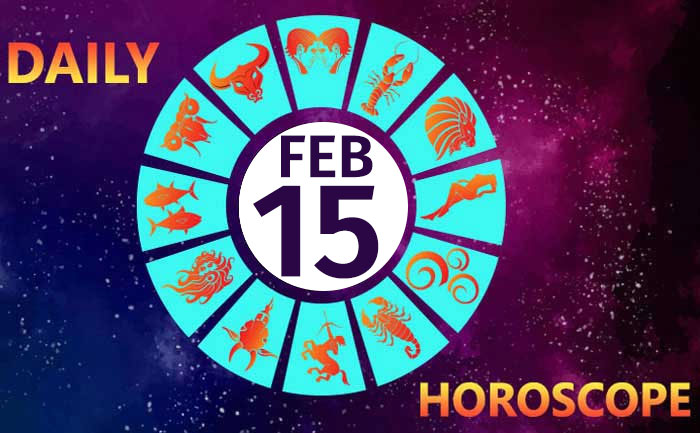 Today, February 15th, 2020: IF TODAY IS YOUR BIRTHDAY: Your radical number is 6. As an Aquarius born on February 15th, your impulsiveness may be as well known as your charm. In many ways, you are much like the air and do not like to be tied down. Your lucky numbers are 6 and 8. Lucky colors are sapphire blue and pink. Your lucky days are Saturday and Friday.
In this article, we have brought you today's astrological predictions for all the sun signs like Gemini, Scorpio, Leo, Taurus, Cancer, and others. Check out the astrological prediction for all zodiac signs.
Horoscope Today, February 15, 2020: Check today's astrological prediction from all sun signs
Daily Horoscope ARIES:
Aries, you may be trying to peacefully work out some discord that has arisen in your home. Play the diplomatic mediator and peacemaker today. Wear something in red for love. You need to control your diet and increase your water intake You will be able to take a clear and informed decision about your love life. Chart your path forward carefully in your career.
Daily Horoscope TAURUS:
Today you need to be a little careful in terms of your health.  On the personal front,  your every thought and attention is now centered on your career. Today is a lucky day for you as far as the money is concerned. There is a strong possibility that a third person will try to intervene in your relationship. Health should be taken care of. Wear something in Yellow to attract good luck.
 Daily GEMINI Horoscope
You must be careful of your diet especially what you are eating. Your love life is stagnant at this point of time. Choose your battles carefully today. You need to learn your lesson from the past. Make the most of this time and use it to your advantage.  it is important that you focus on work.  It will bring you positive results. Orange is your lucky color for today.
Daily CANCER Horoscope:
Cancer, get ready for some appreciation and adulation that may be store for you.  You are likely to be bestowed with good things.  Wear light pink or peach for good luck.  This is a puzzling day for you as far as relationships are concerned. A vague sense of disquiet and dissatisfaction is also likely to occur in you. You need to give time to work everything out.
Daily LEO Horoscope:
Dear Leo, you will feel optimistic and will be in high spirits.  You will experience a steady flow of income. Your work will receive the appreciation  it deserves.  Wear Dark Red today. Enjoy the time with friends and family. You will find today to be a loving and romantic day and your relationship will have a serene quality to it. Reflect upon the state of your relationship and appreciate how far you`ve come.
Daily VIRGO Horoscope:
As a new day sets in some of you may be feeling optimistic. You may gain better understandings of your own motivation.  Wearing red will prove to be lucky for you. It's a good time for you to come up with fresh ideas. You may gain better understandings of your own motivation. Today you will be at your charming best and will impress your colleagues, your boss, and your clients. You will increase your possibilities for being promoted.
Daily LIBRA Horoscope:
The day is going to be an emotionally intense one for you.  You may have been avoiding an issue because it is too close to you, but today is the best day to tackle this issue and confront it head-on. You can start something new, finish a project or take up a task which you have been putting off. You need to realize that love demands unconditional support and this is the time for you to do so.  You may need to exercise strong control on your expenses. Wear Yellow for luck.
Daily SCORPIO Horoscope:
There are a few surprises in store for you today. Some of the things for which you have been waiting for a long time are likely to come to fruition today.  You have to take care you do not gain weight. Peach is your lucky color for the day. It is time to take a step back and examine your relationship in the cold light of reason. You may have to take some tough decisions at this time. You are full of powerful energy.
Daily SAGITTARIUS Horoscope:
You will be on a mental and physical high today. This will reflect on your work and you will be super productive today as your output increases both in quality and quantity. Your co-workers will be co-operative and will be more than willing to help you. Shades of Magenta are your lucky color for today. You might feel sluggish today. This is the day of making new connections.
Daily CAPRICORN Horoscope:
After some turbulence, your life may be slowly getting back on an even keel. Your loved ones will be very helpfull. All your efforts towards engaging in open communication and affection will work in your favor. This is a great day to recharge, rejoice and rejuvenate your mind and body while you have your loved ones around. Enjoy the good times!  Dark grey will be your lucky color for the day. Career advancement prospects are very good.
Daily AQUARIUS Horoscope:
Today you will feel confident and extremely motivated. This may be a good time for some of you to go all out and achieve the things you wanted. On the personal front, you may experience peace and harmony. A good day lies ahead of you. Your lucky color for today is White. Today you may get a proposal from a new friend that will leave you confused.  Trust your instincts. You will find simple solutions to complex problems today.
Daily PISCES Horoscope:
Today, you can expect some good news coming your way. This is a positive day for people who are on the lookout for better opportunities. Academic achievements are particularly highlighted today.  Today make sure if you are starting a new relationship that you assess all the pros and cons. Do not let yourself get swept off your feet.  Use this period of decreased stress to increase your focus and your productivity. Lucky colour for the day is light pink.
ALSO READ:  Daily Horoscope 13th February 2020: Check Astrological Prediction For All Zodiac Signs