Daily Horoscope 1st Oct 2021: Check Astrological Prediction For All Zodiac Signs
Daily horoscope 1st October. Check out today's Horoscope for all the zodiac signs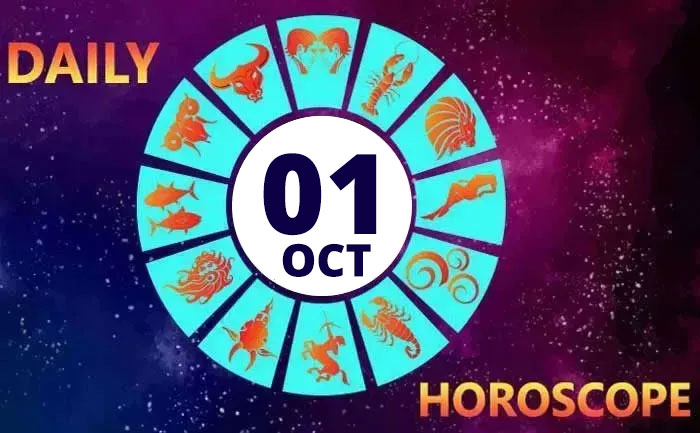 Daily Horoscope 1st October 2021: IF TODAY IS YOUR  BIRTHDAY: Your lucky number is 1. This birthday year you will begin to reap the fruits of your labors. Now is the time to let others see what you have been pouring yourself over for so long. You will appreciate the praise and acknowledgment you will receive now, as you bask in the warmth of others' appreciation and gratitude. Your lucky colors are orange, gold, and yellow.
This article has brought you today's astrological predictions for all the sun signs like Gemini, Scorpio, Leo, Taurus, Cancer, and others. Check out the astrological prediction for all zodiac signs.
Horoscope for October 1st: Check today's astrological prediction
Daily ARIES Horoscope:
Many good opportunities are awaiting you. But they require a great deal of commitment which seems to be an unavailable option for you at this point in time. It is okay for you to put this opportunity on hold for an important personal event! You are gentle in your disposition and this is what helps you gel softly with friends.
Lucky Colour: Golden Brown
Daily TAURUS Horoscope:
You have a talented and impressive personality which will get highlighted in front of everyone today ヨ including both your well-wishers and people opposing you! Pay heed to the advice of the former ones and ignore the rest. Your elders will be there in your support and will guide you well to regain your focus on certain very crucial goals of your life.
Lucky Colour: Forest Green
Daily GEMINI Horoscope:
Life may leave you with only two choices and it is equally painful to bear the loss of any one of the two choices. Listening to your heart may help you find a way out! In your free time create a list of goals but prioritize them. Your ambitions have increased in number and so has your desire speeded up to fulfill them as soon as possible.
Lucky Colour: Lavender
Daily CANCER Horoscope:
You have a great capacity to charm everyone today. You are going to impress those around you with your wit and grace. You will win the admiration of everyone around you. Take advantage of this shining period to make new friends and mix with new people and new opportunities will open up in front of you.
Lucky Colour: Cream
Daily LEO Horoscope:
The day seems to be a bit demanding from you. You cannot afford to leave anything on chance or rely on anyone else except yourself for even the trivial work. However, the day will end with some great news, hopefully rewarding you with all the efforts that you have been putting all through!
Lucky Colour: Electric Blue
Daily VIRGO Horoscope:
All your efforts regarding both your career and your personal life are now coming to a head. Momentum is likely to build up which will lead to major success for you. Your efforts and ingenuity will be noticed by your superiors and you will gain some staunch supporters in the process. Your enemies will be left helpless today.
Lucky Colour: Peach
Daily LIBRA Horoscope:
This is the time to put in your best efforts in what you believe and very soon you will reap rich rewards. You have been playing with a few ideas recently. You now need to execute them and this will require all your attention. Though it is going to be a busy time, the rewards will come soon and will exceed your expectations.
Lucky Colour: Pink
Daily SCORPIO Horoscope:
You need to maintain a stable frame of mind and think things through sensibly and logically before you jump in with both feet. This is a time of fantasy for you. So, turn your mind towards romance and enjoying yourself. Applying a fantasy to romance will work to your advantage, but results may be very different if you try to be fanciful at your workplace.
Lucky Colour: Saffron
Daily SAGITTARIUS Horoscope:
You may meet people who are aware of the vices in you but are unacceptable towards it! As if they have no flaw in themselves. Simply maintain distance from such people. Instead, try to recollect about the good people you came across in all these years and if possible establish contacts with them again.
Lucky Colour: Beige
Daily CAPRICORN Horoscope:
Someone at work may be working quietly against you. You have been suspecting many persons, but today you will get the best proof of who is out to harm you. Do not be hasty in confronting this person. You have gained a huge advantage by gaining this knowledge and you can use it effectively to eliminate your enemies forever.
Lucky Colour: White
Daily AQUARIUS Horoscope:
You are going to juggle a number of issues today and all of them will be of pressing importance. Time schedules can get especially difficult and you may end up feeling rather frazzled. In addition, you will probably come to know of some schemes which appear far out of the box. You may end up feeling torn and may do or say something that you will regret later.
Lucky Colour: Violet
Daily PISCES Horoscope:
Your spirit is keen and indomitable and hence you cannot surrender to any kind of control. No need to do so even! Rather spread love and happiness among others and you will get it back in good measures. Try to add some colors to your black-n-white workaholic work-life by undertaking short trips with your colleagues.
Lucky Colour: Orange
Stay tuned to The Live Mirror for more updates.
ALSO READ: Daily Horoscope 30th Sept 2021: Check Astrological Prediction For All Zodiac Signs