Daily Horoscope 21st June 2020: Check Astrological Prediction For All Zodiac Signs
Check out today's Horoscope for all the zodiac signs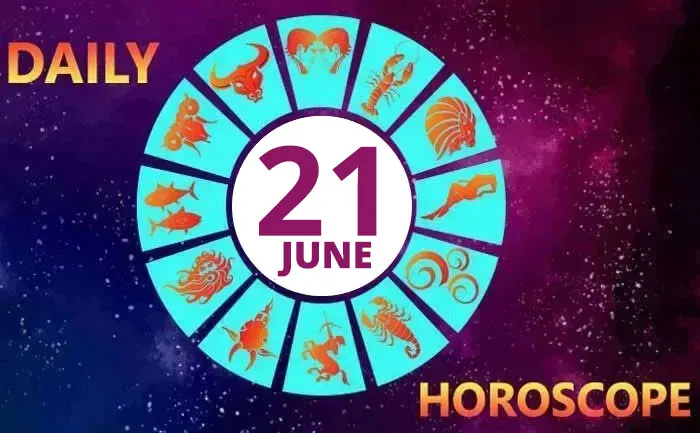 Horoscope Today, June 21st, 2020: IF TODAY IS YOUR  BIRTHDAY: Your radical number is 3. As a Cancer born on June 21st, you are creative and spiritual but also determined and adventurous. You are very loyal and open-minded,  You also tend to worry quite a bit, The lucky color for those born on the 21st of June is represented by the color deep pink. The luckiest numbers for those born on the 21st of June are – 40, 84, 32, 59, and 64.
In this article, we have brought you today's astrological predictions for all the sun signs like Gemini, Scorpio, Leo, Taurus, Cancer, and others. Check out the astrological prediction for all zodiac signs.
 Horoscope Today, June 21, 2020: Check today's astrological prediction from all sun signs
Daily Aries Horoscope:
A good day awaits you today and you will be in a comfortable state of mind. Your financial condition is likely to improve. Also, any money lent in the past will be repaid. Personal life will be very fulfilling as you are likely to spend the evening in the company of your loved ones. You must try to avoid wearing anything that is Silver in color.  Some small difficulties can be expected on the romantic front. But this will only make your bond become stronger.
Daily Taurus Horoscope:
Daily GEMINI Horoscope:
Today you will find yourself entering a period of financial stability that you have been wanting for some time now.  After the flux you have experienced, there now seems to be a new calm to you.  Students who have applied to go overseas may receive good news at this time. Wearing a shade of yellow today will bring you luck. Today keep track of where your romantic feelings are directed as they seem to be moving away from your partner.
Daily CANCER Horoscope:
A peaceful and tranquil day is in store for you. All the usual mad rush will not hound you with its usual intensity.  Take time to put off that project or deadline for today. Relax your mind and try to leave your worries behind you.  It will also give you a chance to put life in perspective.  Wearing green will bring you luck today. Though recent times in the realm of romance have been a little challenging, today will find some positive developments coming your way.
Daily LEO Horoscope:
A sharp and competitive approach will enable you to get ahead of the pack.  Your intelligence and effective communication will take towards reaching your goals. Leo, wear something in blue for good luck and to attract positive vibes. Today you may get caught up in a situation within your family.  Try to stay clear of this argument today as best you can.
Daily VIRGO Horoscope:
You will be in a cool and calm state of mind with a lot of good things happening both on the personal and professional front. Career-wise the recent days have been positive for you. A good day for singles as they may meet someone who piques your interest. The color Yellow will transmit positive vibrations. Today make sure you are honest with your partner and iron out any problems.
Daily LIBRA Horoscope:
You will be energetic and filled with a lot of enthusiasm today. This will allow you to accomplish your task much easier. Try spending time with friends and family and relax after a good day at work. Avoid wearing anything in Purple today to ward off any negative energy. You may find yourself in an extramarital relationship. Stay away from temptation.
Daily SCORPIO Horoscope:
You start your day on a positive note.  A fruitful day for working professionals.  A promotion or a good hike is also on the cards. On the personal front, no matter what the provocation do not lose your cool and avoid getting into any kind of trouble. Avoid wearing Green at all costs today to ward off negative energy.  Make sure you don`t hurt your partner no matter what you do as you would regret it.
Daily SAGITTARIUS Horoscope:
Today your intuitions will be strong and you will finally realize why a close friend of yours has been behaving in an odd manner with you lately.  Also; people with vested interests, have been slowly poisoning your mind against him/her and pulling you away. Apologize for that momentary narrow mindset that you had and see how quickly you will be forgiven. Blue is the colour of the day.
Daily CAPRICORN Horoscope:
Today, your thoughts will begin to fall into place at last and there will be some clarity about serious matters. This clarity of thought directs you towards the road to success. This will also be a very good time to sort out personal issues and maintain peace and harmony at home. Wear something in Red to attract good luck Today may leave you a bit disappointed or hurt in the world of romance.
Daily AQUARIUS Horoscope:
Aquarius, today you will gain clarity on issues that have confused you in the past.  This new found energy will allow you to begin working steadily towards your overall academic and career goals.  Wearing orange will help you channel the positive vibrations of the cosmic event in your life.  Today you should sit with a calm mind and remind yourself of the wonderful characteristics of your partner.
Daily PISCES Horoscope:
A wandering mind may leave you feeling a bit distracted. You may find it difficult to focus on your work and other responsibilities. Try not to let that mind of yours wander too far off.  Wear the color yellow for good luck and energy.  This may turn out to be a promising day when you will be successful in understanding the feelings of your partner. Thus, your efforts to make love the backbone of your relationship would pay off.
Also Read:  Gemini Love Horoscope 2020: Personality, Traits, Compatibility & Celebs Born Under This Zodiac