Daily Horoscope 23rd Oct 2021: Check Astrological Prediction For All Zodiac Signs
Daily horoscope 23rd October. Check out today's Horoscope for all the zodiac signs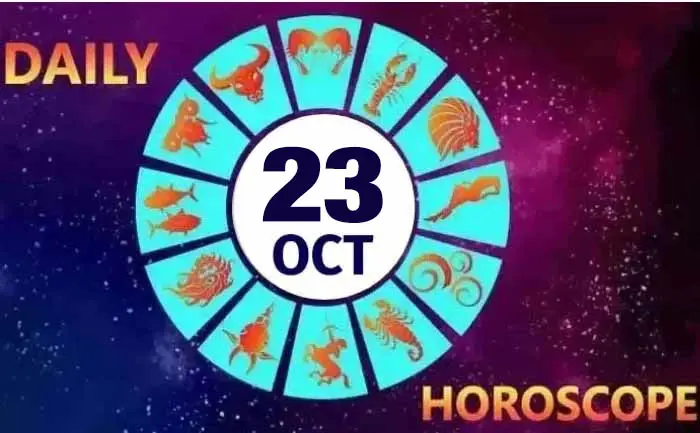 Daily Horoscope 23rd October 2021: IF TODAY IS YOUR  BIRTHDAY: Your lucky number is 6. As your birthday brings you a sense of renewal and hope, you will find that you are listening more to your inner voice, relying on yourself for a sense of guidance and direction rather than looking to others for answers.
This article has brought you today's astrological predictions for all the sun signs like Gemini, Scorpio, Leo, Taurus, Cancer, and others. Check out the astrological prediction for all zodiac signs.
Horoscope for October 23: Today's astrological prediction
Daily ARIES Horoscope:
You've been totally immersed in the world of partnership, Aries. Single or taken, it's been critical that you re-evaluate your emotional experience of building bonds as you closely examine the give and take you have with others. Friday's skies see the sun dancing forward into intimacy-driven Scorpio, beckoning you on inward to uncover a more emotionally raw and vulnerable approach to sex, sensuality, and commitment.
Lucky Colour: Cream
Daily TAURUS Horoscope:
Situations may arise which may tempt you or force you to act impulsively. This is the time to take charge of yourself and tackle all this with your fighting spirit. Be protective of your children or younger siblings. You will also be able to socialize well with people in society and you will be surprised by the warm welcome they will give you!
Lucky Colour: Sandy Brown
Daily GEMINI Horoscope:
Indulge in a day of laughter. Things get much more serious tomorrow, so use today to have some fun before it comes time to get down to business. If you don't join in with the happy-go-lucky attitude, you may get seriously depressed when you feel yourself slipping out of sync with everyone around you who's jolly and bright.
Lucky Colour: Purple
Daily CANCER Horoscope:
As a Cancer, it's easy for you to unintentionally get submerged in mystifying moods. The past few weeks have tested your emotional stability, as the universe has encouraged you to tread deep waters and dismantle any long-standing emotional issues that still plague you. Fortunately, the sun moves forward into sensual Scorpio, lifting you out of the doldrums and sharpening your focus on creatively invigorating projects and playful romantic pursuits.
Lucky Colour: Rose
Daily LEO Horoscope:
A person who has been around you for a long time but whom you have never really noticed will now begin to play a pivotal role in your mind. It is not just a budding romance. Rather, it is a meeting of mind and spirit that is likely to leave you feeling overwhelmed. Take time to get used to the idea because this person has come into your life to stay.
Lucky Colour: Silver Grey
Daily VIRGO Horoscope:
There's fast-paced energy in the air that suggests a dramatic change of some sort in your life. Things may not go so well for you if you fail to notice the opportunities open to you. You may not need to work so hard simply because so many things are going your way. Consider ways in which you can prepare for the future. The good times won't last forever.
Lucky Colour: Light Red
Daily LIBRA Horoscope:
You've been rebuilding yourself from the ground up, Libra. The past month has helped you ground down the vision of you that you'd like to bloom into, as you've wrestled deeply with issues of individuality and self-expression. Friday's skies find you taking the next step in this ongoing journey of self-development as the sun moves forward into deep-feeling Scorpio. The weeks ahead work to help you activate your underutilized talents and skills.
Lucky Colour: Light Blue
Daily SCORPIO Horoscope:
Time to honour your commitments! This may require a lot of compromise with your fun and frolic but you have to do it if you do not want to let down others! Your imaginative capabilities may help you pursue your goal. Your progress will be huge since you are focused on humanitarian needs.
Lucky Colour: Coffee
Daily SAGITTARIUS Horoscope:
You're apt to be drawn to lively and exciting things today. Dramatic and dynamic activities are the ones that you'll be most comfortable with. If you're in a boring situation, think about ways you can spice it up. Throw a wrench in the conversation to see how people react.
Lucky Colour: White
Daily CAPRICORN Horoscope:
Your career has always played an important role to you, Capricorn. In recent weeks you've made some strides forward or have at least uncovered deeper stories stirring around your own drive for accomplishment. Today's skies see the sun's forward movement into emotionally-rich Scorpio, redirecting your focus towards your long-term goals and the alliances you keep. The month ahead can offer rewards or returns, depending on what work you've put in.
Lucky Colour: Light Grey
Daily AQUARIUS Horoscope:
The more action you take today, the bigger the hole you're apt to dig for yourself. You could be engaged in one of those situations in which you say one thing and then are forced to stretch the truth or outright lie in order to defend your point. You're then put in a very vulnerable position. Try your best to avoid this trap.
Lucky Colour: Dark Green
Daily PISCES Horoscope:
You are full of imagination today. You may get a chance at work place to visit places. You shall reveal your romantic self today. It is a day to let yourself free for a while. You also need to show your practical self at work. You also display a good mood to your peers. Check your mailbox. An important mail may be waiting for you.
Lucky Colour: Purple
ALSO READ: Daily Horoscope 22nd Oct 2021: Check Astrological Prediction For All Zodiac Signs