Daily Horoscope 25th Nov 2020: Check Astrological Prediction For All Zodiac Signs
Check out today's Horoscope for all the zodiac signs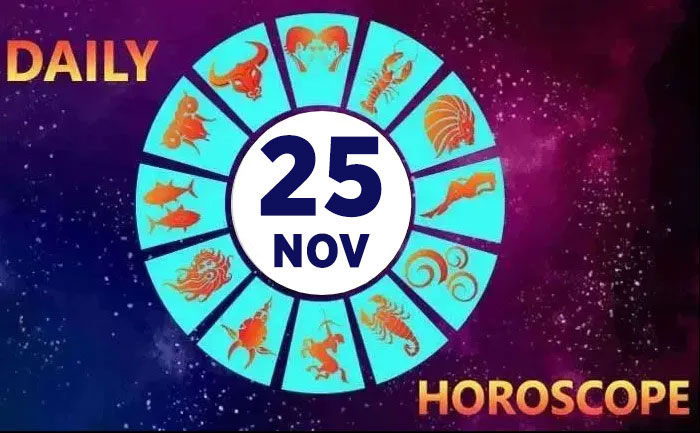 Horoscope Today, November 25 2020: IF TODAY IS YOUR  BIRTHDAY: Your lucky number is 7.  As a November 25th born you make friends easily.  A Sagittarius, you are passionate about life, you are cheeky and fun and keep trying to ensure an air of mystery around you. People born on this day love to take risks. The lucky colour for those born on this day is, surprisingly enough, pink. The luckiest numbers for those born on November 25th are – 2, 6, 12, 18, 22, and 28.
In this article, we have brought you today's astrological predictions for all the sun signs like Gemini, Scorpio, Leo, Taurus, Cancer, and others. Check out the astrological prediction for all zodiac signs.
 HoroscopeToday, November 25, 2020: Check today's astrological prediction from all sun signs
Daily Aries Horoscope:
Today take a break from all the stress and the regular routine. Today in your career sector you will find new and previously unconsidered options are flooding in for you. Acidity is likely to cause trouble. Those who are working on a marriage proposal may find that they run into hurdles today.
Daily Taurus Horoscope:
You will realize the importance of your family and the support they provide will fill you with gratitude. Today will play havoc with your health in small but irritating ways. Some of your work-related projects may have been stalled recently, which has you a bit worried. There may be someone in the office who catches your eye. 
Daily GEMINI Horoscope:
Today you will go along with what others have to say and be confident about your relationship with your loved ones. Take it easy today physically and don`t strain yourself. You are likely to get a promotion. Listen to your partner if they are trying to communicate with you.
 Daily CANCER Horoscope:
Today you will be winding down from some recent days filled with socializing and frivolity. You may be feeling a little nervous today about the health of your family members. If you are in the fashion industry then today holds some very rewarding prospects for you. To enjoy your romance you should curb your nagging behaviour.
Daily Horoscope LEO:
Today you may find that you are a bit overwhelmed by all your responsibilities try to maintain balance. You need to take special care of your diet. Today you can feel good about your work because you are succeeding at your job. Today you will feel relieved as some recent tensions in your romantic life have eased.
Daily VIRGO Horoscope:
You will opt to take on the jobs allocated to others in a bid to help them. Today you will consider a business proposal from someone in your family. Check-in with your loved ones today about their health, as one of them may be feeling slightly unwell. Unnecessary arguments and some small hurdles in the area of romance are indicated.
Daily LIBRA Horoscope:
Today finds you working quite hard at your job and feeling proud of your recent accomplishments.  There is a  bloom in your health as you recover from prolonged illness. Be very methodical in how you make decisions regarding your career. You may not find the exact right partner at this time.
Daily SCORPIO Horoscope:
Today you may find that your connections to influential people are quite strong. You will do quite well on your exams and will be satisfied with your result. Today you will be feeling like all eyes are on you.  A social outing that you go on takes a romantic turn when you meet a special someone at the venue.
Daily SAGITTARIUS Horoscope:
You are intuitively intelligent and can read and perceive situations and people alike in no time. This is one of the most productive periods for you.  You will find that on the health front you`re feeling a bit under the weather. A separation may have taken place for you in your love life recently and your heart is aching to be reunited with your loved one
Daily CAPRICORN Horoscope:
You may seek moral support from someone close to bringing a problem to a conclusion. Today your love life may be suffering and you should not antagonize your partner. Stay away from fire and sharp-edged objects as you are accident-prone today.
Daily AQUARIUS Horoscope:
You find that a new position of authority brings challenges as well as rewards. . You will revel in the admiration of your peers today due to their high opinion of your work ethic. Yoga is great for the mind and body, and today you feel inclined to strengthen this link. Use today to make preparations for a very special visitor. 
Daily PISCES Horoscope:
You are an escapist, running from feelings, conflicts, and responsibilities. Today you may find that you have a lot to do but not enough time on your hands. Take care of your health today as you may suffer from some minor stomach upset. You may find that your romantic partner actually needs you to be a friend
Also Read: Scorpio Love Horoscope: Personality,Traits, Compatibility And Celebs Born Under This