Daily Horoscope 28th Sept 2020: Check Astrological Prediction For All Zodiac Signs
Check out today's Horoscope for all the zodiac signs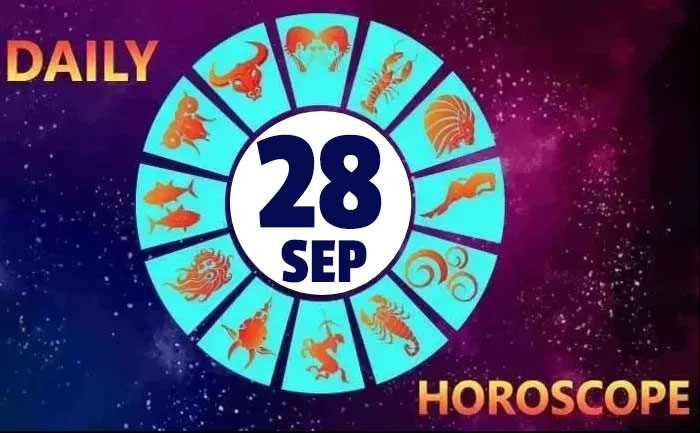 Horoscope Today, September 28, 2020: IF TODAY IS YOUR  BIRTHDAY: Your radical number is  1.  The 28th of September birthday personality belongs to the Libra zodiac sign. Maybe you are a little over-enthusiastic, but you are still a pleasant Libran. It is said that you could use your charm to get your way. You are a kind-hearted and generous person who will bend over backward to help out a friend or loved ones. The lucky color for those born on the 25th of September is represented by chartreuse. The lucky number is 1 for you.
In this article, we have brought you today's astrological predictions for all the sun signs like Gemini, Scorpio, Leo, Taurus, Cancer, and others. Check out the astrological prediction for all zodiac signs.
 HoroscopeToday, September 28, 2020: Check today's astrological prediction from all sun signs
Daily Aries Horoscope:
Aries, you are likely to feel happy today; and this positive attitude will reflect in your work too. Make the most of the day and complete your pending assignment as soon as possible.   Long pending arrears and dues will finally be recovered. Friends will come to your aid. White is lucky for you today.
Daily Taurus Horoscope:
You will be feeling a lot more confident and also be in a passionate mood today. It is likely you will come across new opportunities that you should immediately grab. This will be a good time for you to implement your future plans. Someone you trust will not be telling you the whole truth today.  Purple is your lucky color. 
Daily GEMINI Horoscope:
Today you will be focussed on planning for the future, some unexpected gains might bring a shine on your face. Today you will be brimming with energy and may find yourself drawing on all your interpersonal skills in order to tackle some difficult situation.  Golden is lucky for you today.
 Daily CANCER Horoscope:
Take advantage of new moneymaking ideas that strike your mind today. Keep focused on your own tasks and at least get a few things done. Being productive will take your mind off any tensions which are floating around you. Your lucky colour of the day is Lavender.
Daily LEO Horoscope:
You may face minor hurdles today that you can easily tackle with your flair for solving issues. Your personal problems may ruin mental happiness. Patience is the key to joy and happiness. Use your professional power to enhance your career prospects. Silver is your lucky colour.
Daily VIRGO Horoscope:
Those who are waiting to hear if you have received that new job, good news may very well come your way soon. Share your happiness with others and don't overspend to impress. Your love partner will surprise you with something really beautiful Lucky colour is Red.
Daily LIBRA Horoscope:
There is stress in the air but you will overcome this hurdle easily, investments made today will enhance your prosperity and financial security.  An increase in responsibility seems likely on the professional front. Do not give up to soon for persistence will benefit. Lucky colour is purple. 
Daily SCORPIO Horoscope:
The day is likely to bring in good news today as any pending matters will now be cleared. You will speed up a few of your projects and easily meet those looming deadlines. Surplus money should be invested in real estate.  Likely to experience a different kind of romance. Blue is the colour of the day.
Daily SAGITTARIUS Horoscope:
The day will be full of a flurry of activity going on and this will keep professionals and businessmen extremely busy. The day will be filled with good events and you will be much determined to achieve your goals.  Use your innovative idea to make some extra money.  Yellow is lucky.
Daily CAPRICORN Horoscope:
The day will be filled with activities try to put a restraint on them. A person close to you is not as honest as they show, dig deeper. Some people will tend to promise more than they can deliver. You can experience the pain of love. The colour maroon is lucky for you.
Daily AQUARIUS Horoscope:
Today traveling would be pleasurable and highly beneficial. There is fun and laughter happening in your home now as you are enjoying the company of your friends and family. You are likely to enjoy some sporting activity.  Dark shade of purple is your lucky colour
Daily PISCES Horoscope:
A positive day lies ahead of you, a trip may be on the cards, it can be either related to business or maybe a personal trip. Seems like this will be a good weekend for you anyway. Exciting day as you receive a call from your beloved. Do listen to the advice given by others. Lucky colour of the day is white.
Also Read: Libra Love Horoscope: Personality,Traits, Compatibility And Celebs Born Under This Zodiac Sign