Daily Horoscope 29th Aug 2021: Check Astrological Prediction For All Zodiac Signs
Daily horoscope 29th August. Check out today's Horoscope for all the zodiac signs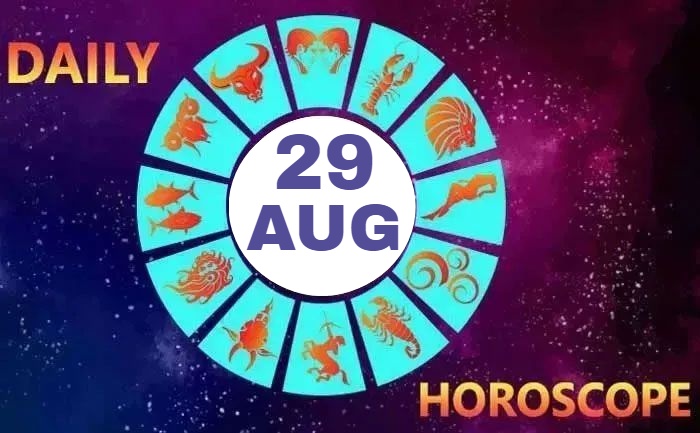 Daily horoscope 29th August 2021: IF TODAY IS YOUR  BIRTHDAY:  Your lucky number is 2.  Virgo's born on this particular date have extrasensory perception. You can be practical and yet spiritual at the same time. As a Virgo born on this day you are a very funny, interesting, and charismatic person. You really have a way of making a presence in people's lives. Your lucky numbers are  3, 34, 52, 4 and 85 and the lucky colour for you is light green.
This article has brought you today's astrological predictions for all the sun signs like Gemini, Scorpio, Leo, Taurus, Cancer, and others. Check out the astrological prediction for all zodiac signs.
Horoscope for August 29: Check today's astrological prediction
Daily ARIES Horoscope:
You are very likely to find yourself travelling today as the Moon moves into Aquarius.  This will most likely be a family trip.  Ideal timing to embark on a new project too. You might get a call from a potential love partner.  Wearing a lemon colour will prove lucky for you on this day.
Daily TAURUS Horoscope:
Some of you may be feeling lazy and lethargic today.  Do not let these negative feelings overpower you.  Do not allow little obstacles to get in the way of your goals. Singles today may find that they have various suitors to choose from. The colour maroon will be lucky for you.
Daily GEMINI Horoscope:
Today may find you furrowing your brow at a decision that a family member has made. This decision may have some effect on you, but you are not in a position to change it.  Sometimes a battle is not worth fighting, after all.  Wearing a cream colour will be lucky today.
Daily CANCER Horoscope:
Authority figures will be helpful to you today as the Moon marks its presence in Aquarius.  Mutual co-operation will bring desirable results. Close family members will seek to spend some time in your company.  Try to keep your head on straight today. Violet will prove lucky for you.
Daily LEO Horoscope:
Do your best to control your temper and reduce your anger as Moon makes its presence felt in Aquarius. Try to remain calm. If provoked. A social event, could put you in touch with a lot of friendly, intriguing people who share your interests, Wear the colour yellow for positive energy.
Daily VIRGO Horoscope:
An array of mixed feelings overwhelms you today. Do something that you like to do, maybe play a song or chat with old friends to ward off any negativity. Wear turquoise to bring about a sense of serenity. Enjoy a relaxing evening with your partner.
Daily LIBRA Horoscope:
Today you may find that you are focused more than usual on your appearance. This may occur due to the presence of the Moon in Aquarius.  You will come up with creative ideas and will find the day to be a productive one.   Wearing the colour purple will prove lucky for you.
Daily SCORPIO Horoscope:
An amazing evening with your family is likely to come your way. Loved ones will give you much happiness today.  You should enjoy these times while it lasts. Wear white today.  Does it seem like a new relationship of yours is moving too fast? Give it some serious thought as the proposal might not be such a bad idea after all!
Daily SAGITTARIUS Horoscope:
This may be an anxious time for you and you will benefit from all the help you get as the Moon makes its presence felt in Aquarius. Some close friends may stand by you in a time of need.  Wearing anything cream in colour will prove lucky today.
Daily CAPRICORN Horoscope:
You are feeling more confident and are ready for any challenges. Your intelligence and common sense, as well as effective communication, will take you very far towards reaching your goals. Yellow is a good color to wear today,  Your enthusiasm for finding a new romantic partner is quite high.
 Daily AQUARIUS Horoscope:
Today you may be hitting the road for that much-anticipated trip.  It is indicated that you will meet someone who will help you further your career.  A new or long-term romantic relationship could be advanced to the next level of commitment. Wear something in white to sharpen your intellect.
Daily PISCES Horoscope:
You desire some peace and quiet in your life. Today you may be a bit tired from some of the stress and arguments that have occurred for the past few days now.  You may be prone to mood swings. Wear something in sapphire blue to keep you calm. Take pleasure in your family, for they support you fully and care for you deeply.
ALSO READ: Virgo Love Horoscope: Personality,Traits, Compatibility And Celebs Born Under This Zodiac Sign