Daily Horoscope 30th August 2019: Check Astrological Prediction For Aries, Capricorn & Pisces
Today's Horoscope for zodiac sign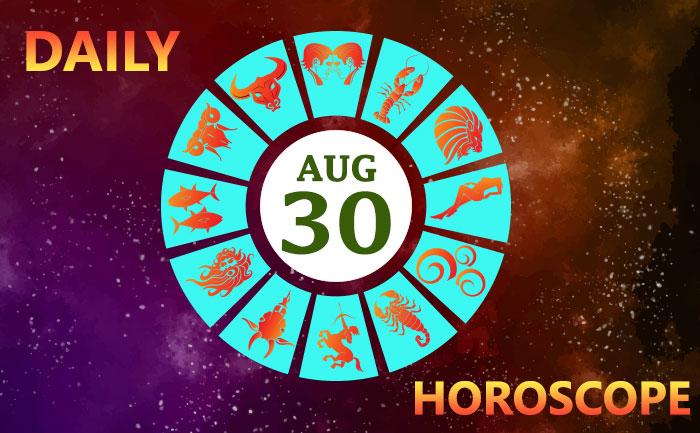 Horoscope Today 30th August 2019: IF TODAY IS YOUR BIRTHDAY:  Your radical number is  3. You are a kind-hearted and emotional person. You may face problems with your work but can find way around easily. Lucky days are Thursday and Friday. Lucky colours are Violet, Blue, and Purple. Career: Broker, Banker, Tourism.
Here's your daily horoscope as per your sun sign:
Daily Horoscope ARIES(March 21 – April 19)
You like to acquire information about different things. But due to the increasing load of work, you are forgetting everything. You are also very welcoming to the people around but today, keep to yourself as it can backfire you. The lucky number is 11 and the lucky colour is deep red.
Daily Horoscope TAURUS(April 20 – May 20)
You love reading. Today you have a bad mood. But this reading is going to take you to a world of imagination and that will be very helpful in lifting your mood. that also adds on to your stack of knowledge. The lucky colour is neon green and the lucky number is 8.
Daily Horoscope GEMINI(May 21 – June 20)
You like your me time and that is very important for you. But that will often hamper your to-do list drastically. First, focus on all the chores at hand and then move ahead to the rest. The lucky colour today is sea green and the lucky number is 5.
Daily Horoscope CANCER(June 21 – July 22)
You are not afraid to try but that is going to improve your life at work. You are going to have a super positive outlook at the things around you. That will help you succeed in every venture. The lucky colour for today is grey and the lucky number is 10.
Daily Horoscope LEO(July 23 – August 22)
You are exceedingly good at your job. You also may have the chance to avoid possible mistakes of your colleague. That will help you strengthen your ties with others. You can expect to receive some good financial news today.The lucky colour is black and the lucky number is 3.
Daily Horoscope VIRGO(August 23 – September 22)
Today you need to stay focused. You can easily be successful in your work if you pay a bit more attention to it. You also want to complete the tasks at hand before starting something new. The lucky colour today is yellow and the lucky number is 6.
Daily Horoscope LIBRA(September 23 – October 22)
You are going to be in very high spirits. With the success of your last project, you are well prepared to put on your party shoes. Work hard and then indulge your need to play. But beware, your happiness can cause someone misery. Your lucky colour today is green and the lucky number is 2.
Daily Horoscope SCORPIO(October 23 – November 21)
Today you are in a stay-at-home mood. You want to make a big bowl of popcorn and just relax. But take care, something new has a possibility of coming up and can't be posted. Pay attention to your finances today. Lucky colour for today is lilac and the lucky number is 4
Daily Horoscope Sagittarius(November 22 – December 21)
You wish to be as generous and kind as you can to your loved ones. But with friends, you need to be careful as they have a motive to misuse your generosity. Also, you wish to be a solo player today. The lucky number for today is 12 and the lucky colour is peacock blue.
Daily Horoscope CAPRICORN(December 22 – January 19)
Today is the day of experimentation. You know something already, try new techniques with it. Or else, try your hand for something new. This way you are paving way for improvements and enhancements. The lucky number is 7 and the colour is orange.
Daily Horoscope AQUARIUS(January 20 – February 18)
You see that all the things are gradually falling into places and you are too lazy to put your own thoughts. You just want them to happen gradually as you wish to have a quiet day. The lucky colour today is silver and the lucky number is 1.
Daily Horoscope PISCES(February 19 – March 20)
You have great skills in communication and that will come with a special aid. But when it comes to finances, it isn't the best day. Stay away from shopping if possible. Build up your social and diplomatic skills. The lucky colour is cream and the lucky number is 9
Also Read: Weekly Horoscope August 25-31: Check astrological predictions for all Sun Signs