Daily Horoscope 31st Oct 2020: Check Astrological Prediction For All Zodiac Signs
Check out today's Horoscope for all the zodiac signs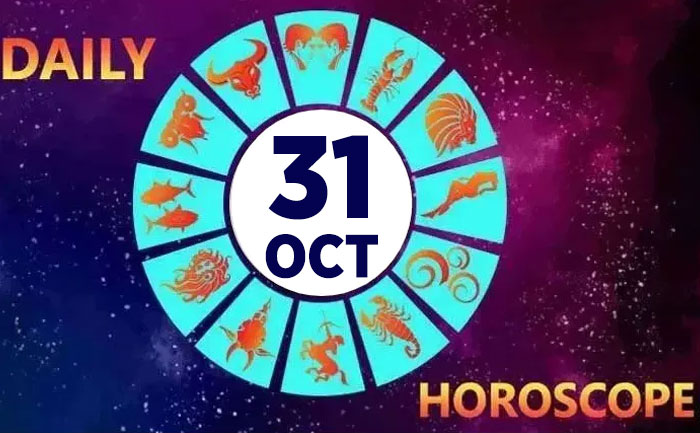 Horoscope Today, October 31 2020: IF TODAY IS YOUR  BIRTHDAY: Your lucky number is 4. Being a Scorpio born on October 31st, your calm, ambitious and passionate personality defines you. You strive for success, which explains why you are dissatisfied with anything other than being the best.  You are known for your fierce loyalty, passion, and ability to see beyond the surface.  The lucky colour for people born on this day is deep red. The luckiest numbers for those born on October 31st are 4, 9, 12, 15 and 22.
In this article, we have brought you today's astrological predictions for all the sun signs like Gemini, Scorpio, Leo, Taurus, Cancer, and others. Check out the astrological prediction for all zodiac signs.
 HoroscopeToday, October 31, 2020: Check today's astrological prediction from all sun signs
Daily Aries Horoscope:
Someone's help and support on the academic front are likely to give a big boost to your performance.  A chance for an overseas trip cannot be ruled out for some. You enjoy overall good health. It is necessary that you take special care in dealing with your co-workers today.  Get rid of the things and thoughts that affect your relationship. Lucky Colour: Dark Pink
Daily Taurus Horoscope:
Life has been full of ups and downs lately. But soon you are going to get rid of all these. House owners may find a suitable tenant for their property. Sorting out some confusion on the social front becomes important. Health is likely to improve for those feeling under the weather. Keep the lines of communication open with your lover. Lucky Colour: Purple
Daily GEMINI Horoscope:
You like to independently take decisions but often act without fully considering the consequences.  Today you will go back to finish some tasks that you had left undone. Do not nag your partner for any reason as your words have an impact on your partner. Physical fitness is the key to preventing minor ailments.  Wedding bells are foreseen for those in a long-term relationship. Lucky Colour: Red.
 Daily CANCER Horoscope:
Personal security may become a cause for concern for those living singly.  Take care of your health. Your confidence and ability to impress will make things promising for you on the career front. Circumstances may arise which will force you to confront a past event which you have been avoiding. Overseas travel may prove hectic for some. Don't go overboard making promises that you aren't able to keep. Lucky Colour: Orange
Daily Horoscope LEO:
A different mode may be adopted for commuting to the workplace by some.  A journey may not provide you with the promised comfort. Mentoring someone on the fitness front is possible.  Talk openly to people who matter to you. You are likely to get into a long-term relationship. Lucky Colour: Bottle Green
Daily VIRGO Horoscope:
The day is perfect for new beginnings and fresh starts.  Pending paperwork concerning the property will be completed. A loan required urgently may soon materialize. Job offers from unexpected quarters or scope of advancements from old contacts will now begin to manifest. You manage to catch the eye of the one you love. Lucky Colour: Pink
Daily LIBRA Horoscope:
You are one of the hardest-working signs and a great asset at the workplace as you are loyal, organized and committed.  An impending journey may get executed now. You are likely to cash on some new deals and make good profits.  Love life may pass through a trying phase. Lucky Colour: Peach
Daily SCORPIO Horoscope:
Keep your expenses on a tight leash, if you want financial stability. You are in a rather indecisive mood today with regard to your finances. Keep your important documents safe while travelling. Someone in the family is likely to share your responsibilities.  If you want romance to go the way you want it to, then start communicating better! Lucky Colour: Turquoise
Daily SAGITTARIUS Horoscope:
Someone is likely to look up to you for help while travelling. Young entrepreneurs will manage to establish themselves in their respective businesses.  Be courteous and respectful towards the belief of other people. Stomach ailments have a high chance of occurring today. The lover is likely to plan a surprise for the day. Lucky Colour: Parrot Green
Daily CAPRICORN Horoscope:
Speed and comfort are foreseen for those undertaking a long journey.  A new exercise regimen may be taken up. Family and finances need to be managed simultaneously. Some sort of confusion is likely to occur at the career front today. The lover may seem to be off mood. Lucky Colour: Orange
Daily AQUARIUS Horoscope:
An out of town visit to meet relatives is on the cards for some. Someone from your childhood days may share memories of the years gone by today.  Some of you may be in desperate need of a break, so apply for leave.  Those in love should be upfront about it, instead of carrying on behind parents' backs. Lucky Colour: Cream
Daily PISCES Horoscope:
Being sensitive and reserved, you are also a hoarder. But today you will be relaxed about your future.  Students will help others with their projects. A piece of good news awaits you on the domestic front. This is a good day to implement your ideas on the professional front.  Love life may suffer due to your busy schedule. Lucky Colour: Sandy Brown
Also Read: Scorpio Love Horoscope: Personality,Traits, Compatibility And Celebs Born Under This Zodiac Sign