Daily Horoscope 31st Oct: Check Astrological Prediction For All Zodiac Signs
Daily horoscope 31st October. Check out today's Horoscope for all the zodiac signs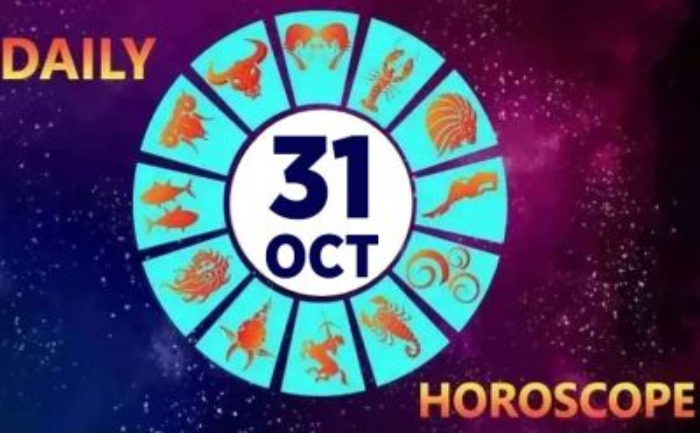 Daily Horoscope 31st October. 2021: IF TODAY IS YOUR  BIRTHDAY: Your lucky number is 8. Your birthday could be full of surprises but one thing you won't be surprised about is how much people love you. You have always been there for friends and family and although they don't say it all the time, they all realize that you have been a wonderful influence in their lives. This is a time to continue your supportive nature so those around you can also succeed.
This article has brought you today's astrological predictions for all the sun signs like Gemini, Scorpio, Leo, Taurus, Cancer, and others. Check out the astrological prediction for all zodiac signs.
Horoscope for October 31: Check today's astrological prediction:
Daily ARIES Horoscope:
You may have a lot of professional or personal calls to make today. emails could flood your inbox. A lot of people could vie for your attention. Your ego will receive a much-needed boost from all the acknowledgement. Don't be embarrassed or guilty. Everyone needs a pat on the back now and then. Relax and enjoy the spotlight!
Lucky Colour: Turquoise
Daily TAURUS Horoscope:
Unexpected expenses of serious proportion are on cards today. You are likely to buy something that you do not need but which appeals to your taste and this may affect your finances in a serious way. Control your urges to spend and you will end up having a fairly uneventful day. You may come to know of some financial schemes today.
Lucky Colour: Blue
Daily GEMINI Horoscope:
Is a member of your household away? Your home could be a lonely place for a while. You miss your housemate, but you also enjoy the solitude and the quiet that enables you to catch up on your projects, which may include sleep! Dreams that come to you tonight could bring insights to solutions for business and finance. Write them down in the morning. You'll want to remember them.
Lucky Colour: Baby Pink
Daily CANCER Horoscope:
You are going to fare much better today both at home and at work if you enter into a partnership. Individual efforts may run into snags that seem unexplainable and impossible to remove. Working as a team will go a long way in negating these blocks. Cooperation and team effort will end up with success for you at any venture.
Lucky Colour: Maroon
Daily LEO Horoscope:
If you've been reading about health and fitness and putting what you read into action, today you might suddenly feel the results of your efforts. You feel physically and mentally strong, healthy, and energetic. This could put you in just the right mood to give some extra attention to the matter. Take care not to obsess over it. You're doing fine.
Lucky Colour: Cream
Daily VIRGO Horoscope:
Prepare for some good news, especially regarding your home. Opportunities may arise leading to a shift in residence or you may finalize your buying plans of a house. Take advantage of positive energies. If you have been considering a renovation project or remodelling your home or a part of it, this is the best time to get the project off the ground.
Lucky Colour: Light Blue
Daily LIBRA Horoscope:
Business acquaintances could visit you today. They might stay longer than expected, but this is positive. You'll have a lot of interesting discussions that open up doors to more promising enterprises and ways to make a success of them. If you get distracted and talk about other things, what does it matter? Relax and enjoy yourself.
Lucky Colour: Coffee
Daily SCORPIO Horoscope:
Today you are a changed person. You are a better listener, although you have been a good speaker always. This will let everyone effectively know that you are no longer so self-centred and you are willing to work for the good of others. A lady aged around 40 years will be of great support to you.
Lucky Colour: White
Daily SAGITTARIUS Horoscope:
Career success, particularly involving writing, teaching, and other communication skills, could come your way today. You may not be aware that it's coming, so it could be a bit difficult to handle at first. Still, you've been working toward this goal for a long time, and you'll be glad to hear the news. In the evening, go out with friends to celebrate. You've earned it!
Lucky Colour: Peach
Daily CAPRICORN Horoscope:
Your gregarious nature has resulted in many friends, but not all of them are reliable. You need to probe a little deeper before you decide to trust a friend today. You are very clearheaded today and will probably make complicated plans which you will be able to execute with perfection. Complete your unfinished business today and clear up the backlogs.
Lucky Colour: Bottle Green
Daily AQUARIUS Horoscope:
Some interesting dreams could come to you tonight. Don't be fooled by confusing symbolism. These dreams could shed light on business concerns you've been trying to work out. Make a list of the symbols and see what they're trying to tell you. Then if it makes sense, act on it. Your dreams are probably only revealing what your subconscious has already worked out.
Lucky Colour: Chocolate
Daily PISCES Horoscope:
Today things are happening quickly and you need to have the ability to accommodate the unexpected. You will be pulled in various directions, but your positivity will become your strength. You will come out with original and fresh plans which will prove worthwhile in the long run. Include your loved ones in your plan. You will meet an important person today.
Lucky Colour: Baby Pink
ALSO READ: Daily Horoscope 30th Oct: Check Astrological Prediction For All Zodiac Signs