Kulche Chole: Jannat Zubair to make Punjabi debut, shares POSTER
Jannat Zubair is all set to make her Pollywood debut with the project titled 'Kulche Chole'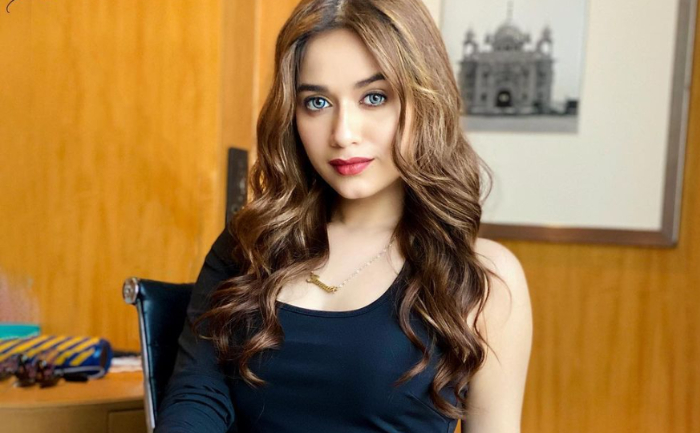 Jannat Zubair Rahmani is one of the most popular personalities and is also a social media sensation. Now, she is all set to make her Pollywood debut with the project titled 'Kulche Chole.'
Sharing the first poster of the Punjabi film, she captioned it as: "IN CINEMAS 2022 ✨ @sagamusic @sagastudiosofficial @unisysinfosolutions @sumeetsinghm @jannatzubair29 @officialdilrajgrewal @simranjitsinghhundal #kulchechole #sagastudios #sagamusic #sagahits #sumeetsingh #jannatzubair #dilrajgrewal #jaswantsingh #inderjitbansel #tatabenipal #ferozkhan"
Check it out:
The actress spoke about her upcoming film with the Times Of India and said 'Kulche Chole' is a very important film for her as she will be making her debut as a female lead. She stated that when the film was offered to her, the makers told her that the Punjabi language and adapting to Punjabi culture was important for the film.
She also revealed that she is learning Punjabi for the film, "I took this challenge as an inspiration, as I believe that learning never ends. And learning the Punjabi language is a whole journey that one has to take. I'm really getting into the depths of it to ensure that my portrayal of a Punjabi girl looks flawless. I'm working really hard because I know that this is a new and fresh offering for my fans too," Jannat added.
Jannat will be seen opposite Dilraj Grewal, who is a Punjabi singer. The movie is set to be a romantic comedy and is slated to hit the cinema halls in 2022.
Stay tuned to The Live Mirror for more updates.
ALSO READ: Jannat Zubair's Mom On Criticism: "People Forget That She Is Also A Child"