Daily Horoscope 9th Dec 2020: Check Astrological Prediction For All Zodiac Signs
Check out today's Horoscope for all the zodiac signs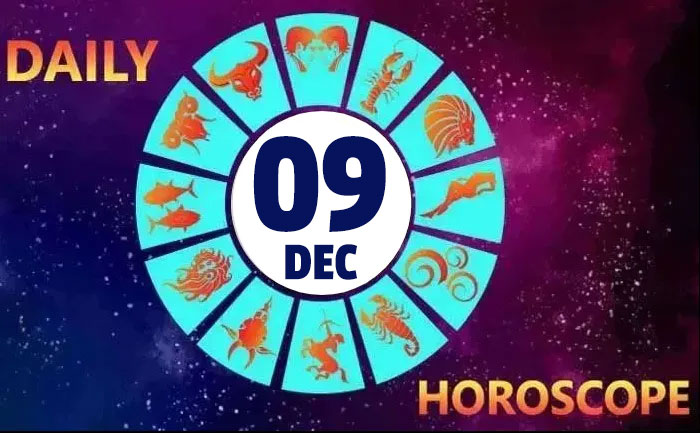 Horoscope Today, December 09 2020: IF TODAY IS YOUR  BIRTHDAY: Your lucky number is 9. You are one confident individual who wants the best in life. You like the finer things and will not settle for the second-best. As a Sagittarius born on December 9th, you are known to be thoughtful, warm-hearted, and easy to love. The lucky colour for those born on December 9th is Purple. The luckiest numbers for those born on the 9th of December are – 4, 9, 12, 22, and 28.
In this article, we have brought you today's astrological predictions for all the sun signs like Gemini, Scorpio, Leo, Taurus, Cancer, and others. Check out the astrological prediction for all zodiac signs.
 HoroscopeToday, December 09, 2020: Check today's astrological prediction from all sun signs
Daily Aries Horoscope:
Luck is on your side today, even at work, you will be hopeful that all your hard work pays off in the long run.  Red is your lucky colour for today. Change is something you are looking at, even if it means to move within your organisation.  If you are single, this is the day to hit the town and get noticed.
Daily Taurus Horoscope:
This could be a wonderful day where you can focus your mind and prioritize your duties so that no major responsibilities go undone. Wearing turquoise will help you deal with stress at work.  Sound advice from a qualified professional is indicated to be very helpful today, Today is a day when you may meet someone who intrigues you.
Daily GEMINI Horoscope:
Your mind may be buzzing with new ideas, helping you to move forward in your life. You are likely to feel happy and cheerful today; nothing will hold you back.  Make the most of this feeling of being on top of things and relax with your friends. Wear white to stay in a cheerful frame of mind throughout the day.
 Daily CANCER Horoscope:
You may feel certain things in life are holding you back. It is likely that you may be in need of some recreation in order to feel refreshed and rejuvenated. Overall, just stop worrying about little problems in life and relax.  Blue is your lucky colour for the day. Single people may find a partner over the internet today.
Daily Horoscope LEO:
Some of you may be feeling stressed and upset. This may make you prone to losing your temper and your diplomatic skills may be put to test.  This is a hum-drum day for romance, though there are no major problems on the horizon either. Wear something in golden yellow.
Daily VIRGO Horoscope:
The momentum of your day would be on self-reliance. You are much more capable of things than you give yourself credit for. Focus on your decision-making prowess today and trust your instincts. Your romantic aspects today are very favourable, so take advantage of this situation to the fullest. Blue is lucky for you.
Daily LIBRA Horoscope:
Someone influential may be able to help you advance in your career or in another area of your life.  Wearing something in Indigo will attract good luck. Advice taken from a professional today would lead you in the right direction. Do not alienate any of your relatives today.
Daily SCORPIO Horoscope:
You may find a renewed thrust of dynamism and energy engulfing you. You will easily be the social butterfly of the evening and will charm everyone. This is a day to indulge in the love of your partner. You can feel free to allow them to pamper you as you deserve it and they will enjoy doing it for you. Colour olive green is lucky for you.
Daily SAGITTARIUS Horoscope:
Some of you will be motivated to get ahead and just get things done. Dear Capricorn, focus on your goals and everything will happen as planned.  Perform acts of generosity that in turn make you feel proud of yourself. Single people should feel very optimistic about their love life today. Avoid wearing anything in black for the day.
Daily CAPRICORN Horoscope:
Don`t try to juggle several complex tasks simultaneously, because mistakes are inevitable if you do. Wear something in Brown to attract good luck today. Though you may have been facing some issues recently, you will find that today they will disappear. Students should seek out a qualified career counsellor about their potential career options.
Daily AQUARIUS Horoscope:
Today you may be prone to getting a little impulsive or act on your emotions.  Emotions may be quite unsettling for most of the day. You should just take a deep breath and take some time off from everything else to bring a sense of balance. Off white is your lucky colour for the day.  Today a feeling of tremendous good will be there between you and your beloved.
Daily PISCES Horoscope:
It is likely that your life may take a fresh turn for the better today. You will remain in a positive frame of mind and good things will come your way. Be open to it, as it would be for your benefit. Spend some quality time in the company of your loved ones and just relax. Today your romantic partner will really put a smile on your face! Wear pearl grey for luck.
Also Read: Sagittarius Love Horoscope 2019: Personality, Traits, Compatibility & Celebs Born Under This Zodiac Sign