Daily Horoscope 9th Jan 2021: Check Astrological Prediction For All Zodiac Sign
Check out today's Horoscope for all the zodiac signs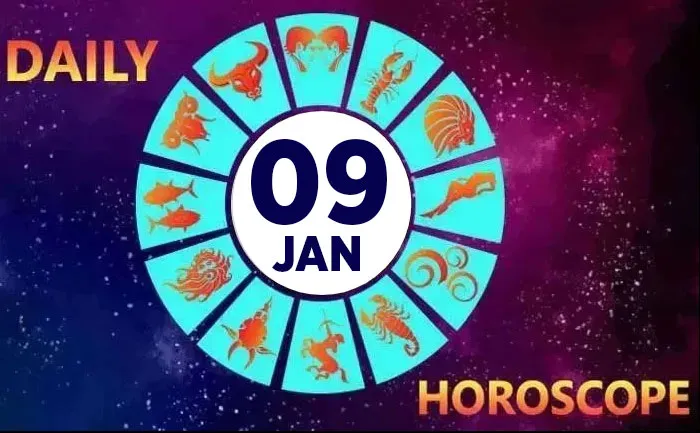 Horoscope Today, January 09 2021: IF TODAY IS YOUR  BIRTHDAY: Your lucky number is 9.  Being a Capricorn born on January 9th, your adaptability, charm and work ethic are amongst your most defining qualities. The future of the person who born on 9 January will be secure and stable. The lucky numbers for those born on 9th January are – 5, 8, 7, 27, and 16. Green is your lucky color.
In this article, we have brought you today's astrological predictions for all the sun signs like Gemini, Scorpio, Leo, Taurus, Cancer, and others. Check out the astrological prediction for all zodiac signs.
 HoroscopeToday, January 09, 2021: Check today's astrological prediction from all sun signs
Daily Aries Horoscope:
You may be in high spirits feeling content and satisfied use this time to make things work according to your advantage. You will be in total control of your work. Stay away from alcohol today as you will be under mental pressure. You will find that you are the centre of attention socially thanks to your charm. Wear something in White for luck and the lucky number is 7.
Daily Taurus Horoscope:
You may find that the goals you set out for yourself today are not being met very easily. Today will find you anxious about your work and will feel tense and uneasy. You are advised not to drive today, Today has you wanting to steal away a few tender moments with your beloved. Your lucky colour is red and the lucky number is 4.
Daily GEMINI Horoscope:
Your relationship with a loved one will be very warm at this time. You will have their unending support and love. If you have joined a new organization then you will find that they are quite happy with you. You might feel a bit short-tempered, Watch out for someone who has been flirting with you be wary of this particular person. Wearing the colour White is going to be lucky and the lucky number is 12.
 Daily CANCER Horoscope:
Today you find yourself to be in a confused state of mind. This may be due to the recent loss in your business. You will begin to feel optimistic and motivated by the idea of starting their own business.  Life can be extremely challenging at times. Don`t lose hope. You are likely to meet someone new. Brown is a lucky colour and 5 is the lucky number.
Daily Horoscope LEO:
Of late, your mind seems to be preoccupied with issues about a particular relationship. If your parent is in business, they may extend an offer to join the family business. Exercise will make you feel energized, and today is a day to enjoy your good health. Students may find being distracted from studies by a special someone. Lucky colour is Blue or Green while 2 is the lucky number.
Daily VIRGO Horoscope:
Today, it is likely that you will make acquaintances with a few important people you meet professionally today. It is a good day for women who have been having difficulty in their career. You need to be careful while sitting as carelessness could invite back problems. There is likely to be some disturbance in your domestic life. Your lucky number is 8 and all neon shades are good.
Daily LIBRA Horoscope:
Do not lose your temper, do not vent out in a manner that may offend others. Today is generally an excellent day in your career sector.  You will benefit from adopting good habits and maintaining your self-discipline today. There is peace and tranquillity in your relationship with your mate. Lucky colour is blue and the lucky number is 1.
Daily SCORPIO Horoscope:
Today you need to refrain from acting in an irrational or rash manner, or you will find people distancing themselves away from you. A plan to change your job is likely to bear fruit today. You may be plagued by headaches and low mental energy today.  Today is a day to take chances on love. Your lucky colour today is red & the lucky number is 3.
Daily SAGITTARIUS Horoscope:
You may decide to spend some much needed time for yourself in order to bring in the necessary changes. You will need to work on your flexibility in the workplace today. Today, take some time out to nurture yourself away from hectic work commitments. Take a good look at your relationship and make sure it`s really a healthy situation for you. Wear Lavender today and the lucky number for you today is 4.
Daily CAPRICORN Horoscope:
All your efforts at finding a solution to a long-standing legal issue will go in vain today so patience will be your only key. Keep your eyes focused on your end goals and work steadily towards them. Sound health and abundant energy will enable you to cope with a hectic schedule. A new romantic partner may enter your life today. Your lucky colour is golden and the lucky number is 9.
Daily AQUARIUS Horoscope:
Try not to get into any confrontations, especially a minor heated argument with anyone close. Today will be a mixed bag for you in the office. You will find that your workload is increasing. Today try not to lose your temper as it will make your blood pressure skyrocket. You may need to make a decision about your current relationship. Purple is your lucky colour and the lucky number is 6.
Daily Horoscope PISCES
You may. be undergoing a great deal of stress and need to speak to a friend. Open up to this close friend. Today you are likely to meet a professional who could make a big difference in your life. Make sure you do not overstrain your eyes. You`re looking for some excitement in your life, possibly outside your present relationship. The lightest shade of blue is your lucky colour today and 7 is your lucky number.
Also Read:  Capricorn Love Horoscope 2020: Personality, Traits, Compatibility & Celebs Born Under This daily horoscope December 23 Zodiac Sign