Daily Horoscope 9th Oct 2021: Check Astrological Prediction For All Zodiac Signs
Daily horoscope 9th October. Check out today's Horoscope for all the zodiac signs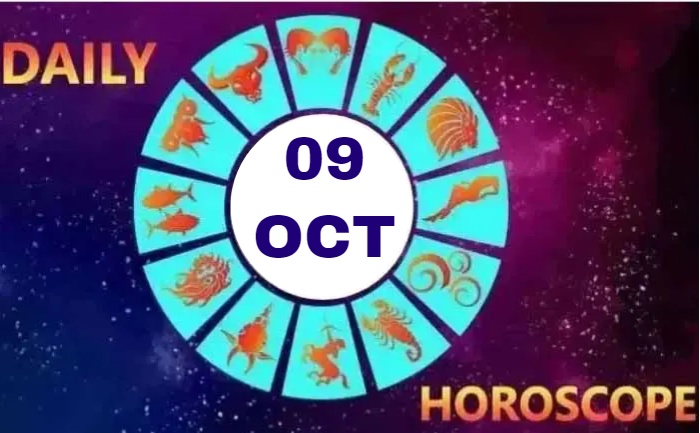 Daily Horoscope 9th October. 2021: IF TODAY IS YOUR  BIRTHDAY: Your lucky number is 9.  Your lucky number is 9 and the lucky colours for you are red and pink. You are a fearless person and does not mind taking a risk. Lucky days for you as per your date are Tuesday, Thursday, and Friday. Wear Ruby or Coral and the best career options for number 9 are fashion designer or medicals.
This article has brought you today's astrological predictions for all the sun signs like Gemini, Scorpio, Leo, Taurus, Cancer, and others. Check out the astrological prediction for all zodiac signs.
Horoscope for October 09: Check today's astrological prediction
Daily ARIES Horoscope:
Today you will be determined and motivated having no tolerance for procrastination. If you have been trying to get work and trying to get your `big break` then today is the day. You might suffer from digestion problems and headaches. You will meet someone new. This person may even be of foreign origin.
Daily TAURUS Horoscope:
Do not take any decisions in haste. Take the time to think about what you do. Self-confidence and dedication will enable you to make the desired results a reality. Beware of catching a cold today; you are vulnerable to catching a communicable illness. Take your beloved on a trip.
Daily GEMINI Horoscope:
This is a good time to head out on a get-together with your family and loved ones. You will have more work in the near future than the projects that are already on your plate. Health-wise you feel on top of the world today. Express yourself openly to your partner and see what level of honesty and love come back to you in return.
Daily CANCER Horoscope:
You will be feeling restless and you will find it difficult to concentrate and focus on your job. Today is a day you will likely get the good news you have been waiting for. Today you will find your anxiety level is too high and you will be feeling quite stressed.  An old friend or partner will come back into your life today.
Daily LEO Horoscope:
You are likely to find yourself in the limelight and will be the recipient of much attention from others.  Today if you leave your comfort zone you are likely to find that your career horizons are broadened. Your physical energies are peaking, giving you a powerful feeling. You are practically ready to give up on love but do not.
Daily VIRGO Horoscope:
Today you may be in a mood to put pending plans into action and will be determined to see results. This is a good day for networking and for meeting clients, so get out there and meet and greet. You feel much better now, after some recent poor health. You are likely to meet some interesting people in work-related situations.
Daily LIBRA Horoscope:
Your intuitions will be strong and any action you take towards your endeavours may have a confident feel to it. Keep your temper in check today. Recent problems have not been serious, but it`s important not to let small health hurdles keep you from enjoying life. Couples will find much peace and stability with each other
Daily SCORPIO Horoscope:
You are strong-willed and you manage to effortlessly grab the limelight when it comes to achieving your goals.If you work in business, then you will find that today you are outperforming all your colleagues. Constant worrying can lead to health problems. Do not alienate any of your relatives today.
Daily SAGITTARIUS Horoscope:
You may feel inclined to pursue in activities with your family members. Beware of unnecessary squabbles with anyone today in the office. If you are in your twilight years, then you should go to a doctor for a medical check-up today. You are likely to enjoy a sacred and special feeling of love today.
Daily CAPRICORN Horoscope:
You may be in a position to impress those around you with your self-assurance and an optimistic attitude. You need to express your true feelings and use innovative ideas in new projects. Avoid giving into all your cravings today for foods that are not good for your health. Your partner seems distant, and you feel neglected.
Daily AQUARIUS Horoscope:
A good time for you to organize and take control of the events, which may be impinging your progress. Sales and marketing people will have been under tremendous pressure from their bosses. Your moods may vacillate today and you may find it difficult to concentrate. Do not get into unnecessary disputes with your partner.
Daily PISCES Horoscope:
Today your intellectual pursuits and matters of the mind will be active. Grab a challenging and rewarding career opportunity that comes your way today. Those of you who suffer from blood pressure problems should avoid stressful activities. Today you will find yourself lost in the daydreams of your beloved.
ALSO READ: Libra Love Horoscope: Personality,Traits, Compatibility And Celebs Born Under This Zodiac Sign