Daily Horoscope 5th Aug 2020: Check Astrological Prediction For All Zodiac Signs
Check out today's Horoscope for all the zodiac signs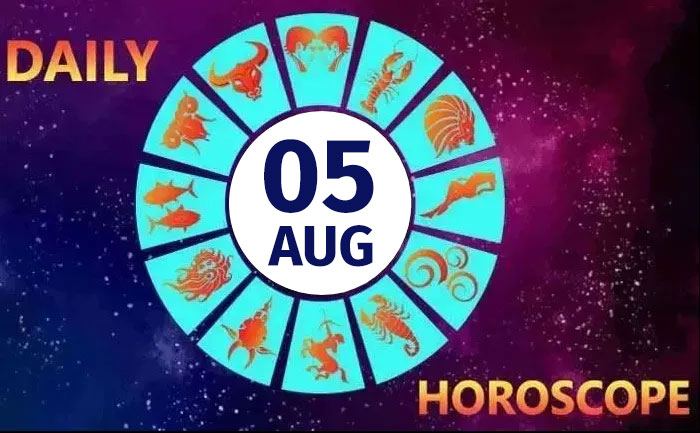 Horoscope Today, August 5, 2020: IF TODAY IS YOUR  BIRTHDAY: Your radical number is 5. As a Leo born on August 5th, your personality is dominated by your humorous and optimistic nature.  You are also highly imaginative and enthusiastic.  As a Leo born on August 5 you are very resilient and can take defeat and obstacles and keep on fighting.The lucky color for those born on the 5th of August is represented by the color Olive Drab. The luckiest numbers for those born on the 5th of August are – 77, 9, 46, 28 and 44.
In this article, we have brought you today's astrological predictions for all the sun signs like Gemini, Scorpio, Leo, Taurus, Cancer, and others. Check out the astrological prediction for all zodiac signs.
 HoroscopeToday, August 5, 2020: Check today's astrological prediction from all sun signs
Daily Aries Horoscope:
This is a positive day especially for people who are on the lookout for better opportunities on the professional front. You may come up with a great new idea today that will pave the way for your financial future. Academic achievements are particularly highlighted today. The color maroon will be lucky for you.
Daily Taurus Horoscope:
Focus on improving your flexibility and adaptability to fight adverse circumstances in your life. Your skills and talent will be acknowledged, and short-term goals will see fulfillment. Newfound awareness provides the opportunity to make a positive change. This is a day to relax with a good book or company. Lucky colour for today is Pink.
Daily GEMINI Horoscope:
Today you need to ensure that sitting back is not an option for a great future. You need to try so that you can taste success. You can start with writing and that can be a good beginning to the day. Explore your varied interests and think about how you could merge your favourite hobby with your work. Wearing green will bring you good luck.
 Daily CANCER Horoscope:
Today is going to be a cheerful day. But the extra cash you have isn't meant for expenditure today. There would be times when people will want to make negative use of your good mood but you can turn it to your advantage. Stay away from anything that can cause you some harm as you are accident-prone today. The lucky colour today is lemon yellow
Daily LEO Horoscope:
You like to acquire information about different things. But due to the increasing load of work, you are forgetting everything. You are also very welcoming to the people around but today, keep to yourself as it can backfire you. You will feel driven to improve your professional and social skills. The lucky colour is amber
Daily VIRGO Horoscope:
You love reading. Today you have a bad mood. But this reading is going to take you to a world of imagination and that will be very helpful in lifting your mood. that also adds on to your stack of knowledge. You also are relying on your feelings and intuitions rather than logic for decisions. The lucky colour is pink.
Daily LIBRA Horoscope:
You could be waiting for some results of a test that will decide your career or some health checkup result. Your opponents may give you a hard time today. Today you are likely to be worrying about the health of your partner. The lucky colour today is turquoise.
Daily SCORPIO Horoscope:
As you are nearing towards project completion, you shall get more impatient. You wish to have some good amount of freedom. Also, the conversation you have won't seem any use to you as you pay don't pay heed to them as you want freedom. Your lucky colour is mauve.
Daily SAGITTARIUS Horoscope:
You see that all the things are gradually falling into places and you are too lazy to put your own thoughts. You just want them to happen gradually as you wish to have a quiet day. A kindhearted person will enter your life and will bring joy. The lucky colour today is lavender.
Daily CAPRICORN Horoscope:
You are in no mood for a conflict today. So you take as many precautions possible to avoid one.  You see that all the things are gradually falling into places and you are too lazy to put your own thoughts. Also, you are in a good mood and it will be contagious. Do not depend on others to complete your work.  Lucky colour is white.
Daily AQUARIUS Horoscope:
You are as brave as a lion and in a very cheerful mood. Your levels of excellence are determined by the cheeriness in your life. Also, when you may be chilling out with your friends, keep your eyes open because you may meet someone who can change your career path for the better. The lucky colour is grey.
Daily PISCES Horoscope:
You will be in high spirits today and satisfied use this time to make things work according to your advantage. You will be in total control of your work. Stay away from alcohol today. You need to take care of your health as any slightest change in weather will affect you.The lucky colour today is maroon
Also Read: Cancer Love Horoscope: Personality,Traits, Compatibili
Also Read: Leo Love Horoscope 2020: Personality, Traits, Compatibility & Celebs Born Under This