Daily Horoscope June 18, 2019: Check Today's Prediction For Sagittarius, Capricorn & Pisces
Today's Horoscope for zodiac sign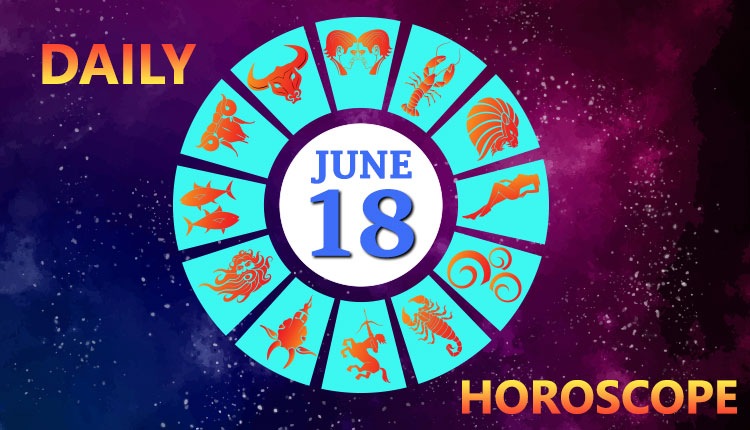 Horoscope Today, June 18, 2019: IF TODAY IS YOUR BIRTHDAY:  Your lucky number is  9 and you are a Gemini. You are likely to be impatient and energetic and fun to be around as you approach life with a realistic and enthusiastic force.  As a negative, you can be a moody person, but you remain practical and focused. Your lucky days are Tuesday, Thursday and Friday. The lucky gemstone is Ruby and Red Coral. 
Daily Horoscope ARIES
You are likely to feel happy and cheerful today; nothing will hold you back. Make the most of this feeling of being on top of things and get rid of your pending matters. Keep a low profile in the office today. Couples who have been arguing recently will find that their differences are being resolved.
Daily Horoscope TAURUS
Strong creative energies may be flowing and this will be a good time for you to implement those ideas into action. Today you should focus on your work in the office. Your productivity has been waning a bit recently, so today is the day to impress your bosses. Intimate feelings intensify at this time between you and your partner.
Daily Horoscope GEMINI
You will find yourself focused on achieving a long-awaited goal that has been on your mind. Today may just be one of those days that turn things around for you.  Everything may not be perfect, but for the moment they are fine. Today you will find yourself lost in the daydreams of your beloved.
Daily Horoscope CANCER
There are indications that those around you will be on edge, which will affect your mood. Just shrug it off, as it`s only a passing phase anyway. Today you should actually reward yourself for a job well done on the career front. Today you will find yourself looking for someone who can truly understand you.
Daily Horoscope LEO
Some of you may be in an upbeat mood feeling satisfied with the good things happening in your life. This will be a day to remember as you achieve a so-called impossible target or getting to a place you always wanted to. There is peace and tranquillity in your relationship with your partner.
Daily Horoscope VIRGO
Today will be a day for you to focus on prioritizing the things that matter to you most. You will need to find a balance between your family, your relationship and your work. This is a good time to compete for a position of power. The influence of the planets is generating a feeling of tremendous goodwill and strength between you and your beloved.
Daily Horoscope LIBRA
Some of you may feel a bit frustrated and may find it difficult to express yourself clearly.  Speak clearly while you communicate. Today will allow you to see some breakthroughs on the work front today thanks to outside influence. Today you will feel overjoyed at the entry of a new person into your love life.
Daily Horoscope SCORPIO
Scorpio, try to keep a positive attitude and avoid any unnecessary hassles.  Don't try to be who you are not or be where you do not want to be. You seem to have fulfilled all the required criterion for an excellent raise or at least a promotion in career.  You may receive an unexpected gift from your beloved
Daily Horoscope SAGITTARIUS
You may be in a jovial mood and this may seem like the perfect time to celebrate dear Sagittarius. Today you will find that you`ve been quite productive on projects that are within your control.  If you are single, social activities are likely to be very enjoyable today. Leave your cares and work or academic pressures behind and step out for some fun.
Daily Horoscope CAPRICORN
Today you may be swept up in various social activities from coffee with friends to dinner and dancing in the evening. Creativity is indicated to be running quite high in you right now, so use this period for fun and artistic expression. Today you should not let your partner and yourself stay at home.
Daily Horoscope AQUARIUS
Aquarius, you may feel a little down about certain aspects of your life which you do not think are in line with your dreams.Your career prospects look excellent today as you may have a chance to use your skills to start a new business or a business on the side.You are likely to head out of town today for a brief excursion.
Daily Horoscope PISCES
A positive day lies ahead of you, a trip is maybe on the cards, it can be either related to business or maybe a personal trip. This will be a trouble-free day and some new and opportunities will come your way. Make the most of it. Do take this time to communicate openly with your partner; you will find it brings you much closer in the end.
Also Read:  Gemini Love Horoscope: Personality,Traits, Compatibility and Celebs Born Under This Sign