Amarnath Yatra 2019: Date, Registration, Route, Package, Video & More
How, When, Where and other details of Amarnath Yatra 2019. All that you need to carry and know about.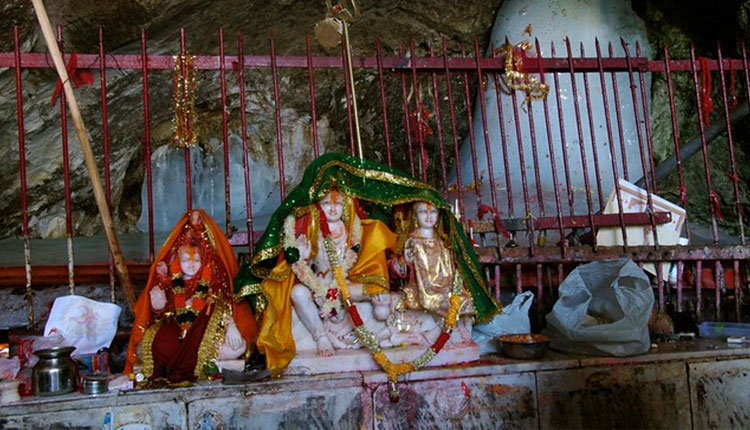 India is the land of worship a pilgrim will travel long distances to pay obeisance to their God or Goddess. This year let us give you some information regarding the most awaited pilgrimage and that is the Holy Amarnath Yatra. It is one of the most revered pilgrimages in Hinduism, one which every Hindu aspires to embark on once in his lifetime.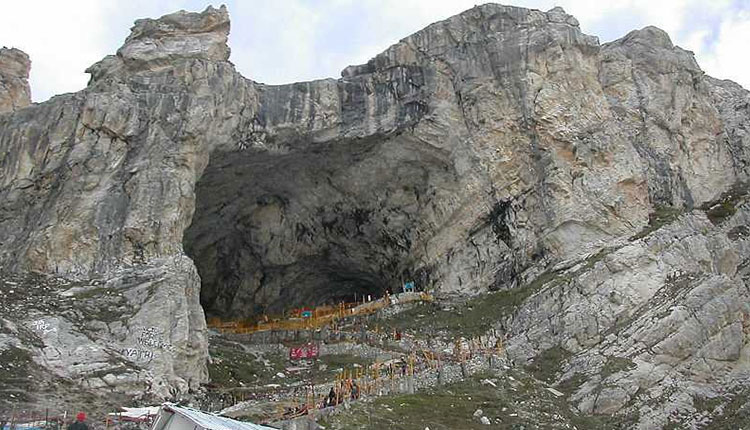 Amarnath Yatra is organized every year by the government of Jammu and Kashmir and attended by thousands of domestic and international devotees. Interestingly, the main cave temple site is located at a height of 12,756 feet from the sea level and is around 141 km away from the state's capital city, Srinagar. Though the Yatra is physically taxing, pilgrims put in a lot of effort to complete the holy tour. The cave is covered with snow most of the year except for a short period of time in summer when it is open for pilgrims. The annual 'Amarnath Yatra' is marked by 'Pratham Pujan' which is said to invoke the blessings of Baba Amarnath.
Here is all you need to undertake the holiest of Yatra:
Amarnath Yatra Religious Significance: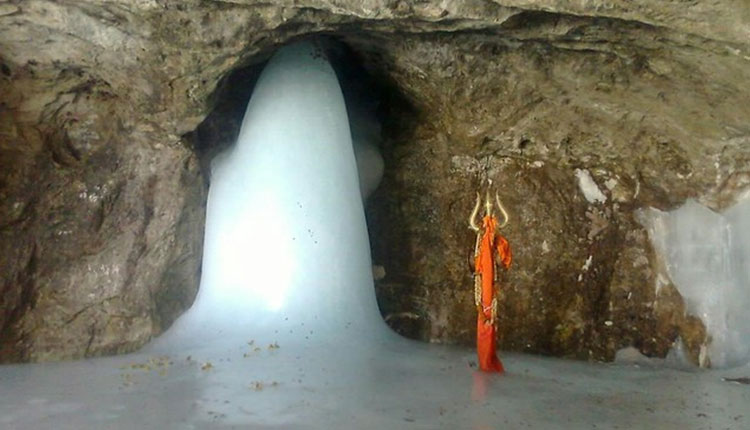 According to the Hindu religious beliefs, the ice lingam shrinks and grows with the phases of the moon reaching massive dimensions from May to October. There are two other ice formations that represent Parvati and Shiva's son 'Ganesha'. As per legend Lord Shiva had given into Goddess Parvati's demands of knowing the secrets of life and death but he couldn't risk anyone eavesdropping. So, they set on their way to a cave in the mountains. The secret was so sacred that Lord Shiva left Nandi, The Bull, at Pahalgam (Bail Gaon). At Chandanwari, he released the Moon from his hair (Jataon). On the banks of Lake Sheshnag, he released his snakes. At Mahagunas Parvat (Mahaganesh Mountain), he left his son Lord Ganesha. At Panjtarni, Lord Shiva left behind the five elements – Earth, Water, Air, Fire and Sky. As a symbol of sacrificing the earthly world, Lord Shiva performed the Tandava Dance. Then, finally, Lord Shiva entered the Holy Amarnath Cave along with Parvati.
Amarnath Yatra Dates 2019: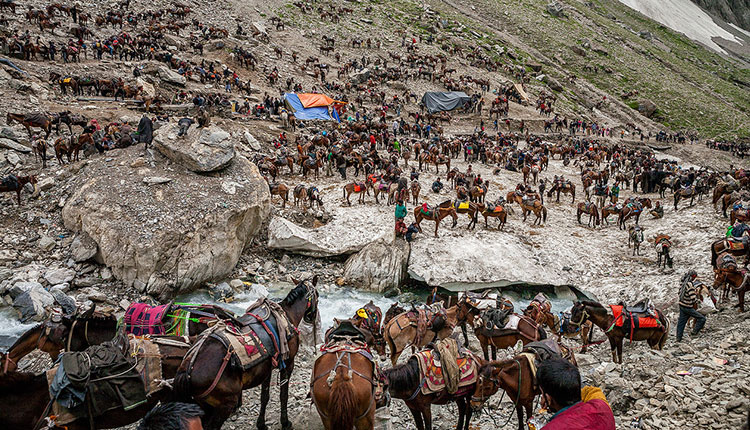 Amarnath Yatra Dates are decided by the Amarnath Shrine Board (SASB), the caretaker of holy cave. In 2019 yatra will starts from 2nd July to 15th August making it the best time to visit Amarnath. I
Amarnath Yatra Essential Documentation: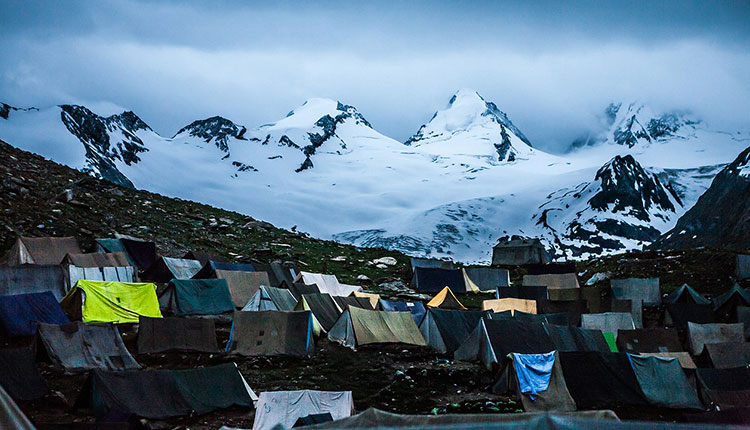 You should register for the Yatra before heading for Amarnath.
1. Take your medical fitness certificate from a doctor authorized by SASB (Amarnath Shrine Board), which certifies you are fit for the physically arduous Yatra.
2. Essential documents needed are Voter ID, Driving License, Passport etc for your identity.
Amarnath Yatra Physical Fitness Requirements:
Physical fitness is essential and the main concern. You can prepare yourself for the arduous trek by walking for at least 6 kilometers every day for almost 2 to 3 weeks before starting the journey. Deep breathing exercise will also help. If you happen to suffer from lung diseases, high blood pressure and cardiac disease, it is advisable to seek doctor's opinion, before proceeding to the holy voyage. Practice climbing by trekking up a nearby mountain. If there isn't one nearby, climb up the steps in the house or building.
Amarnath Yatra Routes: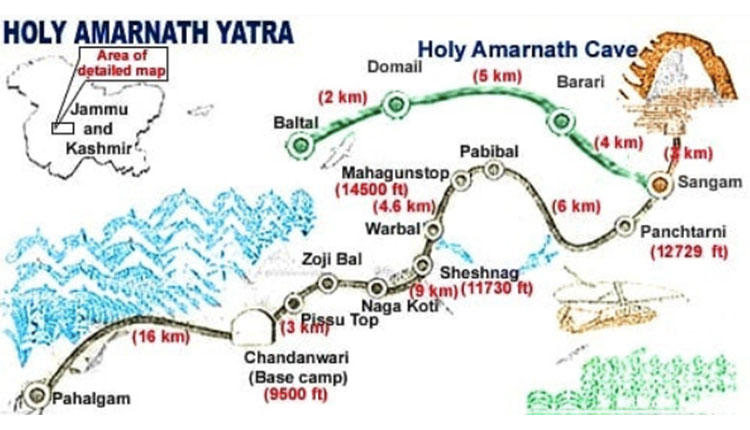 There are two routes Yatra pilgrims – from Pahalgam and from Baltal. A higher percentage of pilgrims prefer to begin their journey from Srinagar, a major reason being the easy accessibility of Srinagar airport/railway station/Bus Stand. From here, one can hire a taxi for Sonmarg or Baltal, which is around 106 km from Srinagar airport.
You can even start your journey from Pahalgam, about 92 km from Srinagar. Amarnath via Baltal is the most popular route among Amarnath pilgrims since it is the shortest too. Baltal is only 14 km from the Cave, which can be covered by road and by helicopter. Helicopter service is especially for pilgrims who are short on time. One way helicopter fare for Yatra is ₹1600 for the Neelgrath-Panjtarni-Neelgrath and ₹2751 (inclusive of all taxes) for Pahalgam-Panchatarini-Pahalgam.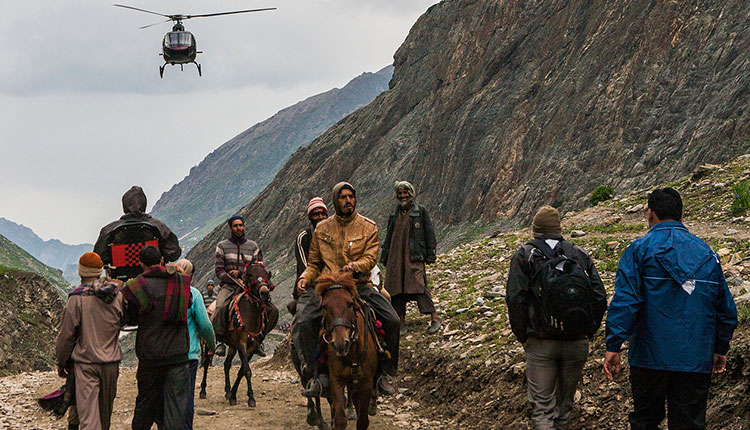 Pahalgam base camp is just 96 km away from Srinagar and 47 km from the cave site. The first step of the yatra is at Chandanwari, 9,500 feet, around 16 km from the Pahalgam base camp. The next step is Pissu top, 3 km away, located at 11,000 feet, followed by Shesnag around 9 km from Pissu top that is located at 11,730 feet. The next destination is Panjtarni, almost 12 km away from here, placed at 12,000 feet. Nevertheless, you can also cover this distance by helicopter or by road.
Amarnath Yatra Registration Process:
* Amarnath Yatra registration begins on March 1, 2019 from 440 branches of the Punjab National Bank, the Jammu and Kashmir Bank and the YES Bank across the country, and is done on the first come-first serve basis.
*Each branch has been allotted a fixed quota of permits to issue for each day and for each route. The bank ensures that the number of permits issued does not exceed the number allotted per day and per route, every day.
One Yatra Permit (YP) is valid for one pilgrim only.
*Every Yatri has to compulsorily submit the application form along with required health certificate to obtain the permit. The format for the application form and compulsory health certificate is available online as well as is available free of cost from the designated bank branches.
*No Yatri below the age of 13 and above the age of 75 is allowed to undertake the Yatra. Moreover, women with a pregnancy of 6 weeks or more are also barred from carrying out the pilgrimage.
*Before applying for the permit, each yatri must have following documents ready
Completely filled in the application form.
Four Passport sized photographs.
Identity proof of the pilgrim.
Amarnath Yatra Food & Beverages: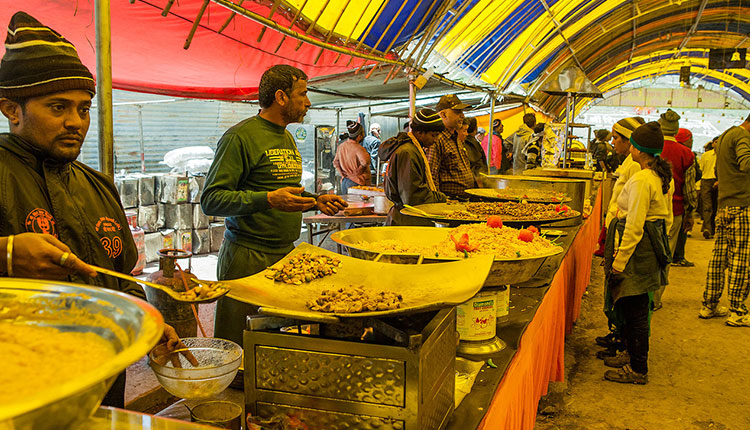 Food and drinks for the pilgrims of Amarnath Yatris are specifically organized in camps, through the courtesy of Shri Amarnath Ji Shrine Board (SASB). However several NGO's and private enterprises also arrange for the food for the pilgrims as a service gesture. Intake of intoxicants and non-vegetarian food is strictly prohibited during the Yatra in 2019.
Do and don't do During Amarnath Yatra:
Things to do
*Wear warm woollen clothes and carry ample separate pairs of clothing with you. Carry a windshield, raincoat, small umbrella, a woollen cap, a torch, stick, waterproof shoes, woollen socks, trousers, sleeping bag etc.
*Keep a slip carrying your name, address, phone number of closer kins as well as the name of the accompanying yatri in your pockets.
* Carry important medicines like Aspirin and other pain relievers or pills like sorbitrate for any medical emergencies.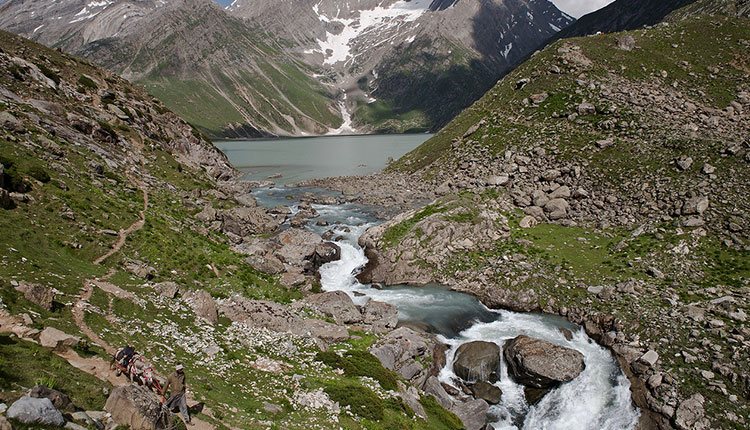 Things not to do:
*Avoid taking drugs or other intoxicants during the Yatra.
*Keep away from, oily, fried or greasy food during the Yatra.
*Do not take any short cuts as these can prove very dangerous.
The Amarnath Board has decided that 7500 pilgrims will be allowed to register for the Amarnath Yatra in 2019.
After getting over from the Yatra, pilgrims can enjoy the scenic Kashmir valley. Enjoy Shikara ride in Gulmarg, revel in the houseboat ride in Srinagar, enjoy the stunning Mughal Gardens of Shalimar and Nishat.
Amarnath Yatra 2019 Complete Guide in Video
Also Read: 7 ways to travel for free or at cheap rates in 2019