Daily Horoscope May 27, 2019: Check Today's Prediction For Sagittarius, Capricorn & Pisces
Today's Horoscope for zodiac sign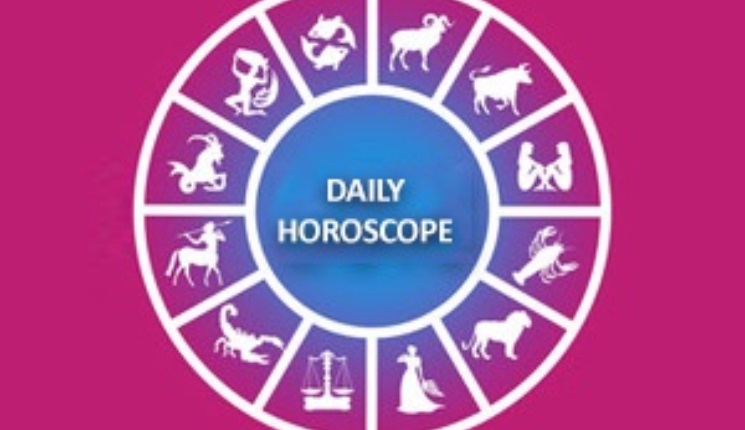 Horoscope Today, May 27, 2019: IF TODAY IS YOUR BIRTHDAY:  Your lucky number is 9. You are a fearless and helpful person. Lucky days for you are Tuesday, Thursday and Friday. Lucky colours are Red and Pink. Gemstones for you are Ruby and Red Coral. Careers for you are Garments and Medical.
Here's your daily horoscope as per your sun sign:
Daily Horoscope ARIES
You will realize the importance of your family and the support they provide will fill you with gratitude. Today will play havoc with your health in small but irritating ways.Some of your work-related projects may have been stalled recently, which has you a bit worried. There may be someone in the office who catches your eye. 
Daily Horoscope TAURUS
Today you will be winding down from some recent days filled with socializing and frivolity. You may be feeling a little nervous today about the health of your family members.If you are in the fashion industry then today holds some very rewarding prospects for you. To enjoy your romance you should curb your nagging behaviour.
Daily Horoscope GEMINI
Today you may find that you are a bit overwhelmed by all your responsibilities try to maintain balance. You need to take special care of your diet. Today you can feel good about your work because you are succeeding at your job.Today you will feel relieved as some recent tensions in your romantic life have eased.
Daily Horoscope CANCER.
Today finds you working quite hard at your job and feeling proud of your recent accomplishments.  There is a  bloom in your health as you recover from prolonged illness. Be very methodical in how you make decisions regarding your career. You may not find the exact right partner at this time.
Daily Horoscope LEO
Today you may find that your connections to influential people are quite strong. You will do quite well on your exams and will be satisfied with your result. Today you will be feeling like all eyes are on you.  A social outing that you go on takes a romantic turn when you meet a special someone at the venue.
Daily Horoscope VIRGO
You find that a new position of authority brings challenges as well as rewards. . You will revel in the admiration of your peers today due to their high opinion of your work ethic. Yoga is great for the mind and body, and today you feel inclined to strengthen this link. Use today to make preparations for a very special visitor. 
Daily Horoscope LIBRA
Friends who live abroad could invite you to visit them, dear Libra. Use this opportunity to strengthen your ties. Career prospects are looking up today, so look your best. Good dietary control will see overweight people shed some weight. There may be surprises in the works for you today regarding love and marriage.
Daily Horoscope SCORPIO
Today you feel slightly restless and will not want to focus on your responsibilities. There is a possibility of a very bad and vivid dream that you had last night troubling you today. If you have been struggling financially then today is a day to talk to your boss about a raise. You need more space in your relationship.
Daily Horoscope SAGITTARIUS
It is time to reap the rewards of your hard work as respect, recognition, money and growth come to you in great quantities. There is a difference of opinion with a senior colleague. Today you will be assessing the quality of your diet and thinking of ways to improve it. The day will be fruitful on the romantic front.
Daily Horoscope CAPRICORN
Today you will find that issues including legal matters that had been a source of much distress are finally clearing up. Those of you who are in the film industry will find new business opportunities. You will be heading to the doctor for some minor ailments. Today you may find that you have no time to focus on your relationship.
Daily Horoscope AQUARIUS
Today may find you heading out on a religious pilgrimage as you are interested in such adventures. If you are working in the IT sector you may find that the work pressures are quite high. Today you should look towards organized sports as a way to keep fit. Find balance in your family life and love life today.
Daily Horoscope PISCES
Inspiration is the keyword for the day as you find a renewed sense of purpose in life. Most of your efforts are directed towards maintaining an active flow of work at the office. You might find that you are prone to having a short temper, so keep it in check. Be a little wary in the realm of love today.
Also Read: Best 2019 Summer Accessories based on your Zodiac Sign