Daily Horoscope May 31, 2019: Check Today's Prediction For Sagittarius, Capricorn & Pisces
Today's Horoscope for zodiac sign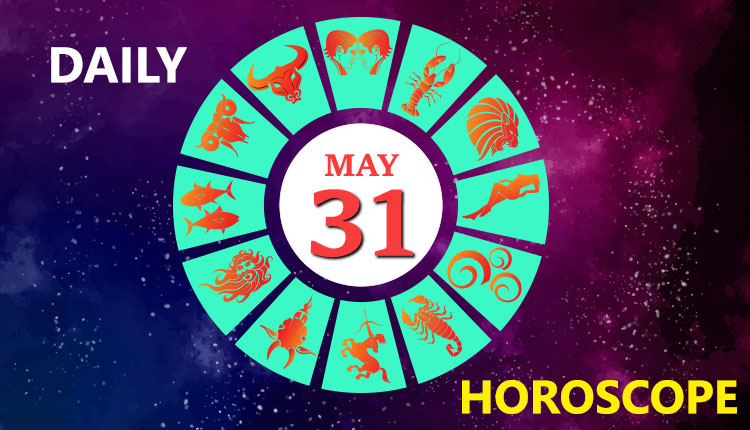 Horoscope Today, May 31, 2019: IF TODAY IS YOUR BIRTHDAY:  Your lucky number is  4 that is ruled by Rahu so be prepared for unexpected events taking place in your life. Your Lucky gemstone is Blue Saphhire. Lucky days for you are Saturday and Sunday. Lucky colours Blue and Grey. You will be good at computers, management, and politics too.
Here's your daily horoscope as per your sun sign:
Daily Horoscope ARIES
You will commit to changing your life, its high time you took the plunge. Those in the film industry will find themselves benefited today in terms of growth opportunities. You will need to improve your diet and, most of all, increase your workouts. Show lots of appreciation for your partner today.
Daily Horoscope TAURUS
Life is all about a little bit of this and that, there's no escaping problems in life. Students should seek out a qualified career counselor today if they are still feeling confused. You will look for some relief from holistic or Ayurvedic treatments for your illness. Tensions could be prominent in your relationship today.
Daily Horoscope GEMINI
You finally find the answers to any problems that you may have had. You do extremely well at work and can certainly expect a promotion or a raise at the least. Maintain your focus on the big picture and enjoy the many positive aspects that you have. Today your relationship is under strain.
Daily Horoscope CANCER.
This is a great time to socialize and meet new people. Today in the office be prepared to be on the receiving end of a little criticism pay attention it will be helpful to you. You are feeling fit and fine both physically and emotionally.  You are prone to being aggressive today, so you need to moderate your reactions to others.
Daily Horoscope LEO
Today you may be feeling quite focused and productive. Try to maintain your emotional stability today and not get caught up in what others are doing.This period indicates some health problems for you and you may come down with a cold. Expect today to be fruitful for you in the world of romance.
Daily Horoscope VIRGO
You may be feeling motivated to take action in certain spheres of your life, dear Virgo. Today be creative in how you motivate your employees and don`t forget to make them feel valued and appreciated. A hectic schedule could make you tired. This will be a promising day, as love may enter your life and lift your spirits.
Daily Horoscope LIBRA
Indulge in fun-filled activities and avoid mood swings which can cause you stress. Be careful as some health problems may worry you related to hypertension. If you are a manager then you need to provide a rewarding environment at work for your employees today. Today take time out for a date with your partner.
Daily Horoscope SCORPIO
Today you will be in high spirits and you will likely remain the same throughout. Tough situations at work would give you an opportunity to grow. You are accident-prone at this time, so do be careful. Today you are feeling idealistic and want to sit around and dream about who might be your soul mate.
Daily Horoscope SAGITTARIUS
Today some of you may feel insecure and low on confidence. This may be mainly due to financial matters. In your career sector, you may see an opportunity arise in which you would be able to work together with your partner.  A mild indigestion could trouble you. Physical relationships bring no joy during this period.
Daily Horoscope CAPRICORN
You may find that all is well on the domestic front. Students today may find themselves a bit confused regarding their best options for career.  Be careful on the road and avoid speeding at all costs. Today you will find that you and your partner want to get to know each other more deeply.
Daily Horoscope AQUARIUS
Things may seem a bit chaotic on more than one front. You need to be prepared for some unexpected changes in your life today. Some kind of restlessness is playing on your mind. Today you will find that your energy levels are quite high. Today you will be at your charming best.
Daily Horoscope PISCES
This is the perfect time to realize all your hopes and achieve everything you had planned in terms of your career. If you are thinking of changing your job then meticulous planning is required. Be on your guard today that some increased stress levels don`t aggravate your blood pressure. You may find love in a most unexpected place.
Also Read: Best 2019 Summer Accessories based on your Zodiac Sign