Watch: Daniel Craig's Touching Farewell Speech On No Time To Die Set
Daniel Craig Bids Emotional Farewell To James Bond Role On No Time To Die Sets. watch video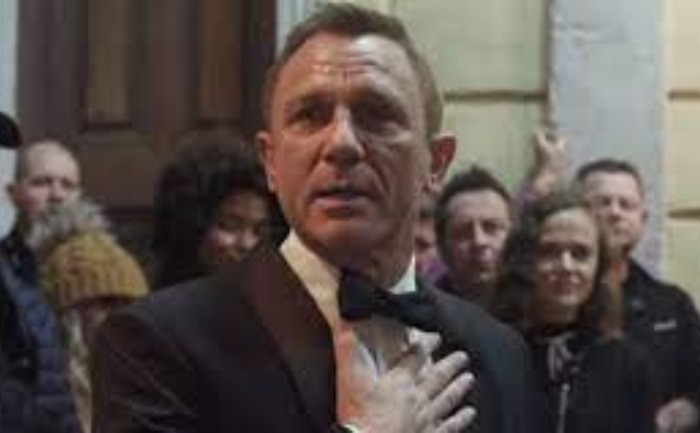 Daniel Craig starrer No Time To Die is one of the most anticipated films. There are innumerable reasons for the same. The first and foremost being It's been 18 long months since the Bond film has been delayed due to COVID Pandemic. But the most important of all being it is the last time we shall see Craig as the iconic spy 007 James Bond. Now a video is viral on the internet that has Craig giving an emotional speech.
In a video that recently surfaced online, Daniel Craig can be seen giving a goodbye speech to the cast and crew that worked with him on No Time to Die. The sauce actor gets a tad emotional.
Watch the viral video here:
Daniel Craig's farewell speech after wrapping No Time To Die, his last 𝒆𝒗𝒆𝒓 James Bond film. 🍸 @007 pic.twitter.com/xCqab3JK3z

— Filmthusiast (@itsfilmthusiast) September 17, 2021
In the video, Craig can be seen saying, "A lot of people here worked on five pictures with me, and I know there's a lot of things said about what I think about these films or all of those, whatever. But I've loved every single second of these movies, and the chance to work with you guys, that has been one of the greatest honours of my life."
The movie features Daniel Craig as James Bond. Rami Malek, Lea Seydoux, Lashana Lynch, Ana de Armas, and Christoph Waltz are also seen in pivotal roles. No Time To Die finally hits theatres on October 6th in the US, following its debut in UK cinemas on September 30th.
Also Read: No Time To Die: Watch Daniel Craig As James Bond In Action Packed Teaser