Danielle Wyatt On How She First Met Arjun Tendulkar
Danielle Wyatt and Arjun Tendulkar have often been spotted together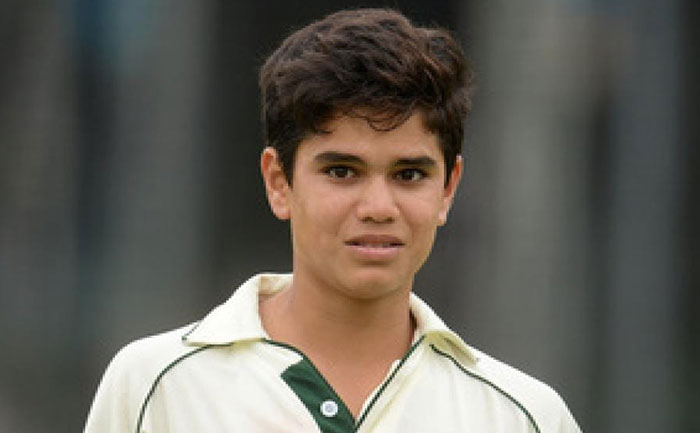 England Cricketer Danielle Wyatt, who made her debut for the England women's team in Mumbai on 1 March 2010, recently talked about how she became friends with Sachin's son Arjun Tendulkar. The two have often been spotted together. They also indulge in social media banter quite often.
"So, I first met Sachin and Arjun at Lord's Cricket Ground. Maybe 2009 or 2010 when I was with MCC young cricketers and they were training in the nets. Literally I went to the nets and said hello and introduced myself saying I am Danni etc," Wyatt told cricket.com.
She then described how she met Sachin and Arjun Tendulkar. She also shared how she became friends with the upcoming cricketer.
"Arjun would have been 10 years old back then, he was so small. There is a photo somewhere on Google. I bowled to him that day, he was very good. Since then whenever I bump into Sachin or Arjun or whenever they come to Lord's to train, I go to the nets and ask him (Arjun) to bowl the new ball to me. But he is getting very quick now. He always says I will bounce you and knock your head off so I don't like him bowling to me anymore. He is getting too dangerous to face!"
She was all praise for the Tendulkars, stating that they were a lovely family.
"They are a lovely family. Arjun's mom is also lovely. Recently, I bumped into Sachin in Australia during the World Cup. It is nice to see them whenever I see them."
Besides Arjun Tendulkar, Danni Wyatt also spoke about her social media interactions with Indian spinner Yuzvendra Chahal. She states that while the two have never actually met each other, she finds him "absolutely funny on social media".
"I have never met Chahal. We follow each other on Instagram and have some good friendly banter towards each other. He is a fantastic bowler and he is absolutely funny on social media too."