How to collect Chiral Crystals in Death Stranding
Chira crystals are vital crafting material in Death Stranding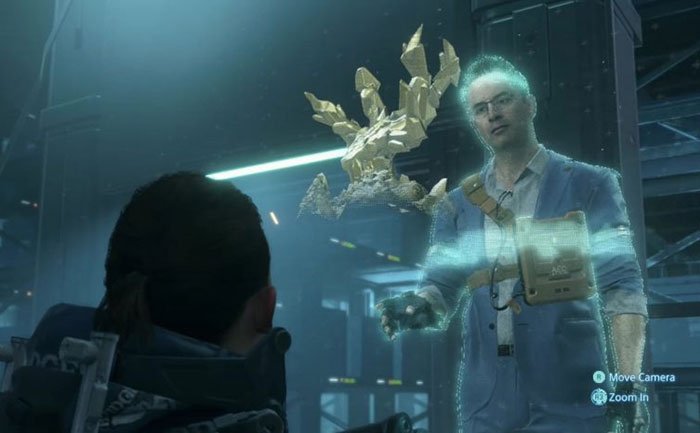 Chiral crystals are craggy, hand-shaped rocks that play a vital role in crafting. They require a special device to store them and can't be collected right away. The good news is that once players find the crystal collector device, they are very easy to find. Here we will go through the process required to collect the Chiral crystals.
Collecting the Chiral crystals
Chiral crystal require a crystal collector for storage and players will not be able to collect the Chiral crystals without it. The crystal collector can be acquired in a chapter 2 mission called Order No.8 – Collection: Chiral Crystals. players will need to complete a tutorial of sort to complete mission. The scanner will reveal nearby deposits that are marked with a blue hand. According to Hertman they  appear in rainy areas and the rocks near it tend to float. Collect required amount of Chiral crystals and return to the distribution center. Here players need to interact with the terminal, choosing the option to recycle and then selecting the crystals from the list. After processing players can recollect them using the Claim Materials options. Once players have completed the mission and received this device they can collect the crystals by interacting with them.
Players should consume the crystals with caution though as the crystals are usually found in areas with high BT activity. Therefore, even though they are pretty common crafting materials, acquiring them often means dealing with BTs. The quickest way to locate them is to find an area where it is raining currently or has rained recently. Then hit R1 to scan the surrounding area. This should direct players to deposits nearby.
Check our other Death Stranding Guides for more Tips, tricks and tweaks only on The Live Mirror.
ALSO READ: How To Get Vehicles In Death Stranding