PlayStation Japan drops fresh Japanese Death Stranding trailer
Watch latest Japanese trailer of Death Stranding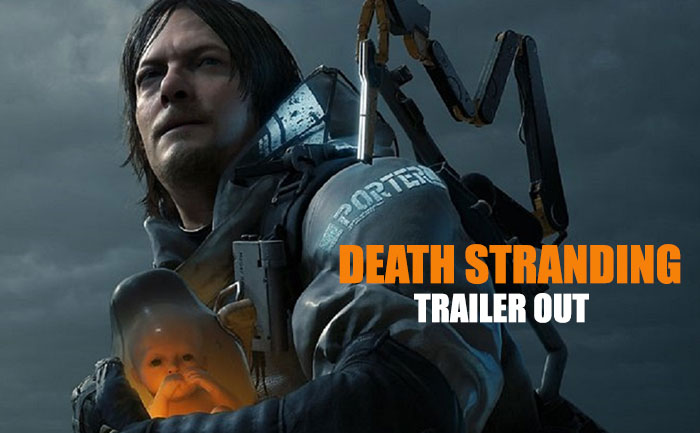 You must have watched the trailer of Death Stranding but now the makers of the video game have dropped a fresh Japanese Trailer on YouTube. The latest trailer of Death Stranding has been uploaded by none other than PlayStations Japan giving glimpses of Hideo Kojima days before the game launch. In almost three minute long trailer, we have got to see many snippets of new footage.
Watch the trailer here:
What Death Stranding is all About?
Death Stranding is one of the much awaited video games developed by Kojima Productions and published by Sony Interactive Entertainment for PlayStation 4. Notably, this would be the first game from director Hideo Kojima and Kojima Productions after their disbandment from Konami in 2015. The announcement of Death Stranding was made in 2016 and now it is scheduled to release on 8th November 2019.
Actors Norman Reedus, Mads Mikkelsen, Léa Seydoux, Margaret Qualley, Tommie Earl Jenkins, Troy Baker, and Lindsay Wagner provided motion capture, 3D scannings and vocal performances, while film directors Guillermo del Toro and Nicolas Winding Refn are also featured. The title is a reference to the cetacean stranding phenomenon, which the game features themes of.
What do you think of this upcoming video game? Are you excited to finally dive into Kojima's latest?
Also Read: 'Death Stranding' To Launch On 8th November, Seems As Confusing As Ever