BTS new song 'Make It Right' featuring Lauv is an ode to the ARMY
The remixed version of Make It Right song by BTS and Lauv is an Ode to the ARMY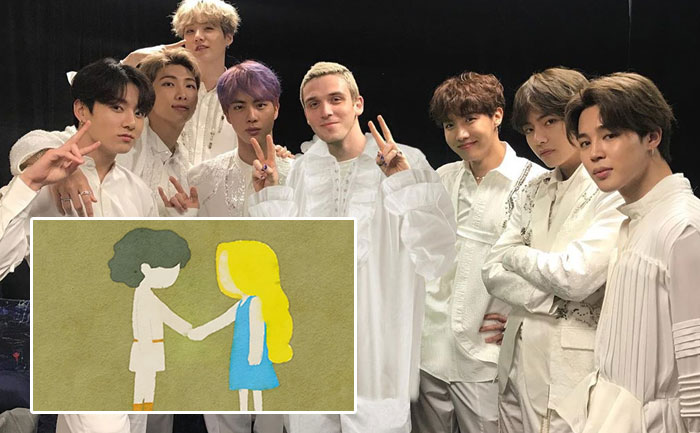 Finally, the much-awaited remix Make It Right by BTS and Lauv is out. Yes, we are talking about the most awaiting song that the ARMY was impatiently waiting for being unveiled by the K-Pop group. The 'Make It Right' Reboot featuring Lauv and the BTS group was unveiled on October 18 as tweeted by the popular group.
Check out the song here:
The song has an animated version of a lonely boy being befriended by a girl. As per the ARMY, the boy in question is the BTS group and the Girl is ARMY. The girl (ARMY) transforms into a cape, giving the boy (BTS) the courage and strength to go on his journey and face all the difficulties and obstacles that come his way.
The song has left the ARMY quite emotional.
'Make It Right' was previously released as a B-side on April's Billboard 200 chart-topping Map of the Soul: Persona album, and peaked at No. 95 on the Hot 100 chart dated April 27. The groovy alt R&B song that focuses on improving was co-written by Ed Sheeran.
Recently the ARMY has decoded the '0613' tattoo on Jungkooks lower thumb. '0613' represents the day BTS debuted into the K-Pop world. Yes, RM, Jin, Suga, J-Hope, Jimin, V, and Jungkook debuted as BTS on June 13, 2013. Jungkook's tattoo is a tribute to one of the most important days of his life.
The group had recently performed in Saudi Arabia and left fans asking for more.
What do you think about the much-awaited remix by BTS and Lauv. Do share your views.
Also Read: ARMYs Are Touched By Meaning Of BTS Jungkook's '0613 …