"Katrina Kaif Stole My Idea": Deepika Padukone's Hilarious Reason For Not Sharing New Post
Deepika Padukone Pokes Fun at Katrina Kaif, Says She 'Stole My Idea'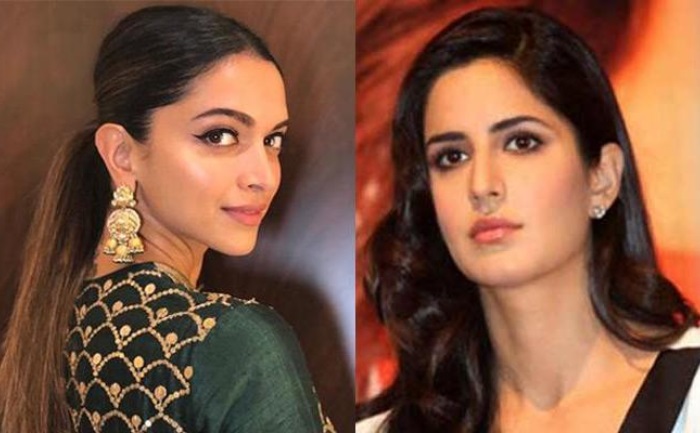 Deepika Padukone poked fun at Katrina Kaif and has accused her of plagiarism! The Padmaavat star took to social media and shared a video of Katrina Kaif washing dishes amid the coronavirus lockdown. The Diva said that she was also going to post a similar video but Katrina beat her to it. Deepika has been posting pictures and videos of different activities she is doing at home and captioning it as, "Season 1:Episode 1. Productivity in the time of COVID-19!"
Sharing the video of Katrina Kaif washing dishes the Piku star wrote, "I regret to inform you that Season 1:Episode 5 stands canceled because @katrinakaif stole my idea!Hmmff!!! #PlagiarismInTheTimeOfCovid19,"
Check out her hilarious post here:
In the video, Katrina says that as her house help is also practicing social distancing, she decided to wash her own dishes and even came up with the right strategy to optimize dishwashing.
Deepika has been sharing 'episodes' from her life in self-isolation with husband Ranveer Singh. Since the first post in the series, Deepika has shared glimpses of organizing her cupboard, work-outs, eating healthy and even gorging on dessert.
Katrina recently shared a video of herself sweeping the floors while sister Isabelle took charge of commentary.
Katrina Kaif and Deepika Padukone have recently buried the hatchet and since then have been cordial to each other.
On the work front, Katrina Kaif is waiting for the release of Sooryanavnashi. The Rohit Shetty film has Akshay Kumar in the titular role. Deepika Padukone, on the other hand, is waiting for the release of 83. The Kabir Khan directorial also features Ranveer Singh.
Also Read: Deepika Padukone Accepts WHO Director General's Safe Hands Challenge