Ekta Kapoor on casting Priyanka Chopra and Katrina Kaif in her film 'Naagin'
Ekta Kapoor revealed how she wanted to make a movie titled 'Naagin' with Priyanka Chopra Jonas and Katrina Kaif as the lead.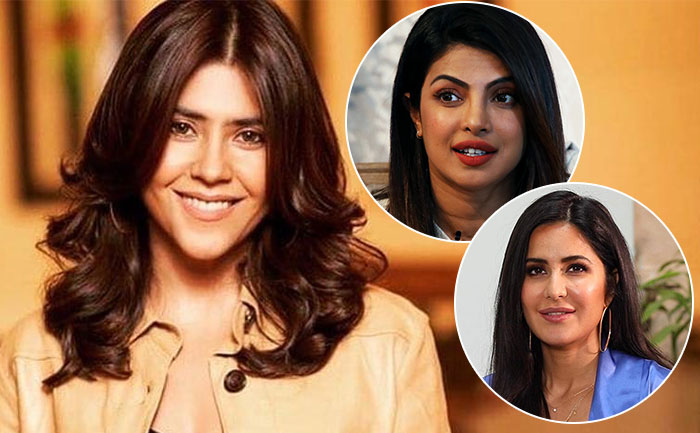 The Indian television producer and director, Ekta Kapoor's 'Naagin'  is one of the most famous and watched Hindi shows on television. Recently, she revealed how 'Naagin' was supposed to be a Bollywood movie first with Priyanka Chopra Jonas and Katrina Kaif in the lead roles.
Talking to Filmy Companion, Ekta Kapoor said, "After The Dirty Picture, I decided to make Naagin as a film. I decided to take that concept to two actresses. I still remember, I went to Katrina and she told me, 'After Dirty Picture, you want to make something pathbreaking' and I said, 'Yeah, I want to make Naagin.' She looked at me and thought I had smoked something really nice. I think she wanted my dealer's number, which of course is a joke. She was like, 'Are you serious? You want to make something called Naagin in today's time? Will people watch it?' Then, I went to PC; it was around the time when she was going abroad."
Whereas, in another conversation with Pinkvilla, Ekta Kapoor shared that while Priyanka was on-board to do the film, Katrina didn't get the bigness of Indian customs. "I had just mentioned it. I should have given the context. They did not know how big the folklore in India is. Priyanka had said yes, Katrina did not get the bigness of folklore but both these women are great women. They are women I admire and love. I am hoping to work with both of them in my career," she said.
Talking about 'Naagin'  it follows the story of a shape-shifting snake and her plans to avenge her lover's death, who was brutally murdered by humans and it is in the fourth season of the show and remains one of the top TRP spinners in the telly industry.