Delhi: CM Arvind Kejriwal under fire over reported Dubai trip amid pollution crisis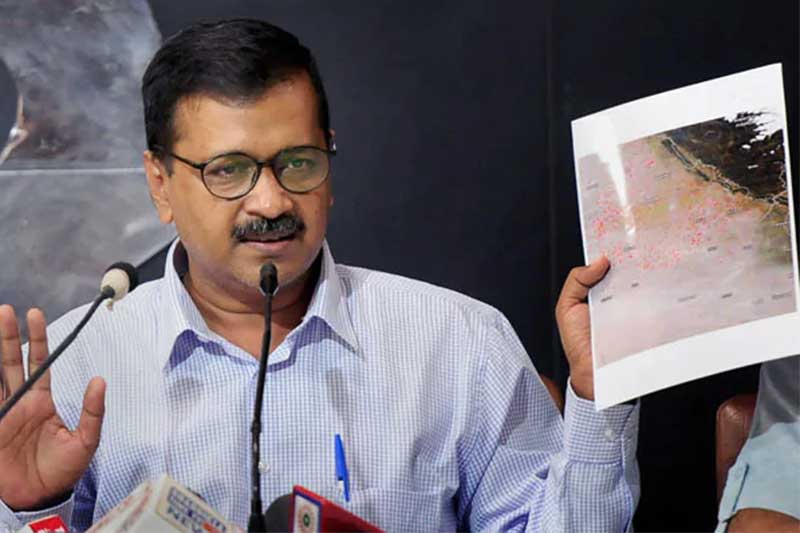 As pollution in the capital city of the nation hit 'sever' on the air quality scale on Saturday, Chief Minister Arvind Kejriwal came under fire amid reports that he had left the city for an overseas family trip.
Because of this 'sever' smoke plus pollution, for a second year the Chief Minister Arvind Kejriwal, has likened Delhi to a 'gas chamber'.
According to reports, due to seasonal burning of crop stubble and smoke from fireworks let off to celebrate Diwali on Wednesday have aggravated already high smog levels in the past few days from vehicle emissions, industrial gases and construction work.
According to local television news channels, Arvind Kejriwal has left the country on a private family trip to Dubai, triggering a backlash on social media and by the Delhi arm of the BJP.
One of the Twitter user wrote, "Arvind Kejriwal cares about his family so much that he urgently booked tickets and ran away to Dubai with them as soon as Delhi started choking with pollution."
As told to Reuters, a member of Arvind Kejriwal's Aam Aadmi Party said that the chief minister was not in the city. Though, he refused to elaborate or be identified because he is not authorised to speak to the media.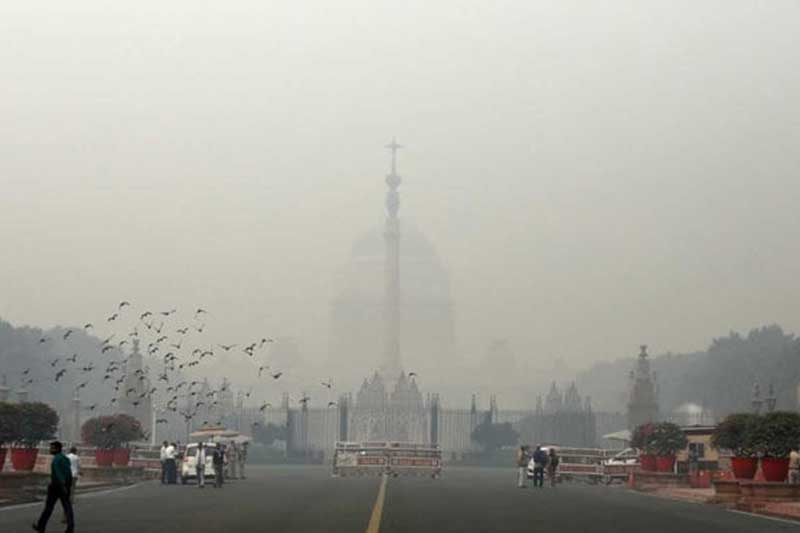 In the meantime, environmental activists voiced saying that residents need to be more vocal about holding political leaders to account over the pollution.
Anumita Roychowdhury, an executive director at the Centre for Science and Environment, a think-tank, said, "Public pressure has to be much sharper and demand compliance. Directions, policies have been issued but stringent implementation is needed."
Among the various measures taken, the Environment Pollution (Prevention and Control) Authority has banned all construction activity and ordered use of sprinklers in the city until November 12.
The state government has also banned heavy vehicles from entering Delhi until Sunday and it was not clear if that order would be extended. The government has also urged drivers to avoid using private diesel-powered vehicles until Saturday, though no ban on this is imposed.
The Central Pollution Control Board (CPCB) said that measures of tiny poisonous particulate matter, or PM 2.5 particles less than 2.5 microns in diameter, reached an average of 401 across Delhi at 4 pm.
The CPCB has said that when air toxicity level touches the 'severe' category between 401-500, it can be defined as bad air that can seriously impact those with existing health conditions, such as asthma, and can affect healthy people.
Followed by Wednesday's Diwali celebrations, when revellers let off fireworks, Delhi's pollution had hit emergency levels on Thursday, according to the US embassy.
Also read: Delhi: Start-up's 40 ft purifier aims to clean city air