Delhi University Students' Union elections: Here are poll promises being made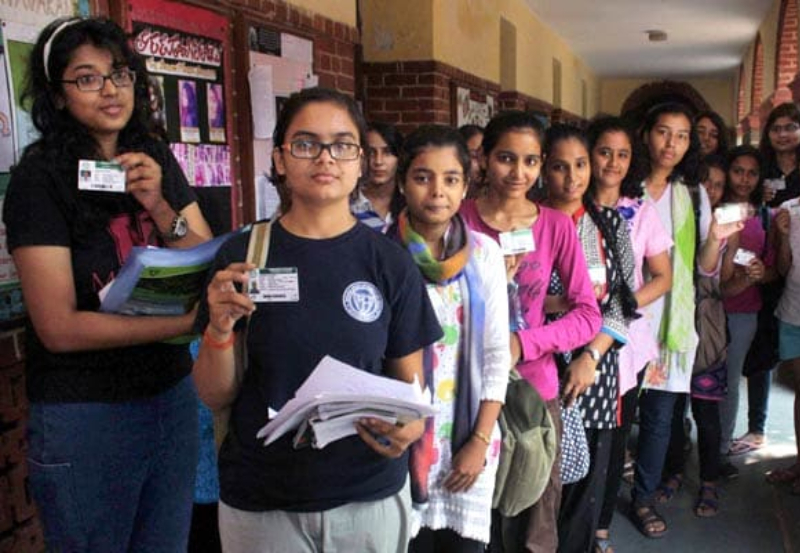 At least 1.35 lakh students lined up to cast vote for 23 candidates standing for the Delhi University Students' Union (DUSU) election at 52 centres in colleges across Delhi. As per the report, 700 Electronic Voting Machines have been installed in 52 different centres in Delhi.
"Senior faculty members have been posted as observers at the centres, and around 700 EVMs have been installed, the official said.
The Delhi University Students' Union (DUSU) elections voting began at 8.30 am at Delhi University and supposed to end by 1 pm for morning classes. For the evening classes, the voting is expected to be held from 3 pm to 7.30 pm on September 12.
The candidates who are contesting the DUSU election includes, National Students' Union of India (NSUI), Akhil Bharatiya Vidyarthi Parishad (ABVP) and Aam Aadmi Party's (AAP) students wing, which is contesting the polls in alliance with the Chhatra Yuva Sangharsh Samiti (CYSS), and left-wing students' outfit All India Students Association (AISA).
The National Students' Union of India has promised the "Institute of Eminence" tag for Delhi University and meals for Rs. 10. While, ABVP has promised to spend 50 per cent of the union's budget on women and social justice-related activities, along with a special attention to promote sports. They are also making a plan to install sanitary pad vending machines on college campuses across Delhi.
Since Aam Aadmi Party (AAP) came to power in Delhi, its student wing did not taste the success in DUSU election. This time, they have promised to install CCTV cameras in college campuses, setting up of police booths on campus, ending the "culture of hooliganism" and opposing the commercialisation of education.
Ankiv Baisoya, 23 is ABVP's presidential candidate and Shakti Singh, 23 is its vice-presidential candidate. NSUI has fielded Sunny Chillar, 21 and Leena, 23, the post of president and vice-president. The AISA-CYSS alliance has fielded Abhigyan, 18 for the post of president and Ankshika, 17, for the post of vice-president in DUSU election.
Notably, the result of Delhi University Student' Union election result is likely to announce on Thursday, September 13.
Also read: Delhi: More than 200 teachers want JNU VC's resignation