Sate vs Activists: SC extends house arrest of rights activists till September 17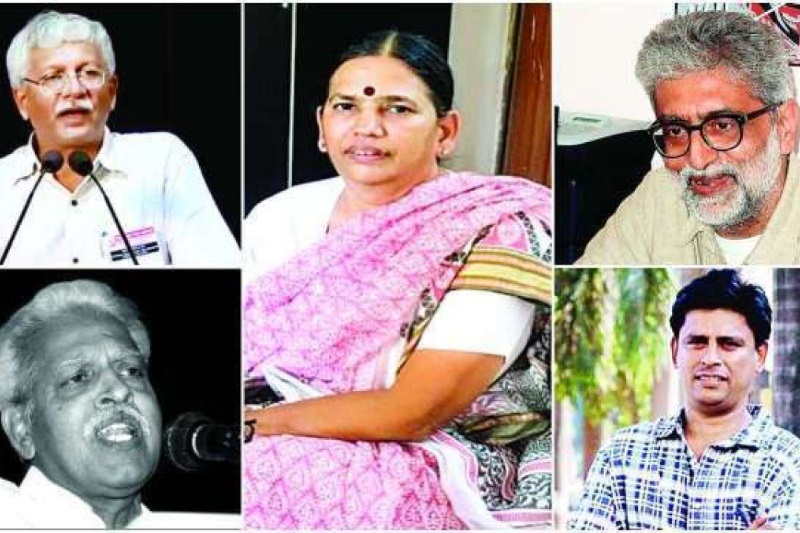 House arrest of the five right activists who were arrested in connection with the Bhima-Koregaon violence is extended till September 17 by the Supreme Court.
A Bench comprising of three eminent judges, Chief Justice Dipak Misra, Justice AM Khanwilkar and Justice DY Chandrachud adjourned the hearing which was based on the plea filed by historian Romila Thapar and four others to September 17. This decision was done taking into consideration of the fact that was submitted regarding senior advocate Abhishek Manu Singhvi, who is representing the petitioners, was busy in another court.
Previously, Senior Advocate Mr Singhvi had appeared before the Bench and had submitted a petition stating that the hearing on Ms Thapar's plea should be conducted after 12 noon on the said day, as he was scheduled to appear in another matter.
The appex court was hearing the plea filed against the 'spurious' arrest of the right activists- Arun Ferreira, Sudha Bharadwaj, Vernon Gonsalves, Gautam Navlakha and Varavara Rao, in the case alleging them for some arbitary reasons.
On August 28, Pune police had arrested the five activists in conjunction with an FIR that was registered following a conclave on 'Elgaar Parishad', that was held on December 31, 2017. The FIR stated these five people from the Elgar Parishad had later triggered violence at Bhima-Koregaon
Following this, on August 29, the Supreme Court had ordered the house arrest of the activists, saying "dissent is the safety valve of democracy."
Commenting on the matter, famous historian and author Ramachandra Guha slammed the central government for the countrywide raids and arrest of activists and called it a "brutal, authoritarian, oppressive, arbitrary, illegal act" reported NDTV.
Arundhati Roy, Pulitzer awardee writer and activist has also alleged that the Narendra Modi government is following 'Divert and rule' to distract the attention of the people from the reasons of falling popularity of the BJP government. At a press conference Arundhati alleged that in the run up to 2019 elections, the BJP will "try to derail everything" because they are losing popularity.
Also read: State vs Activists: Top intellectuals compare Modi regime with emergency