Watch delightful Madhubani paintings on Express trains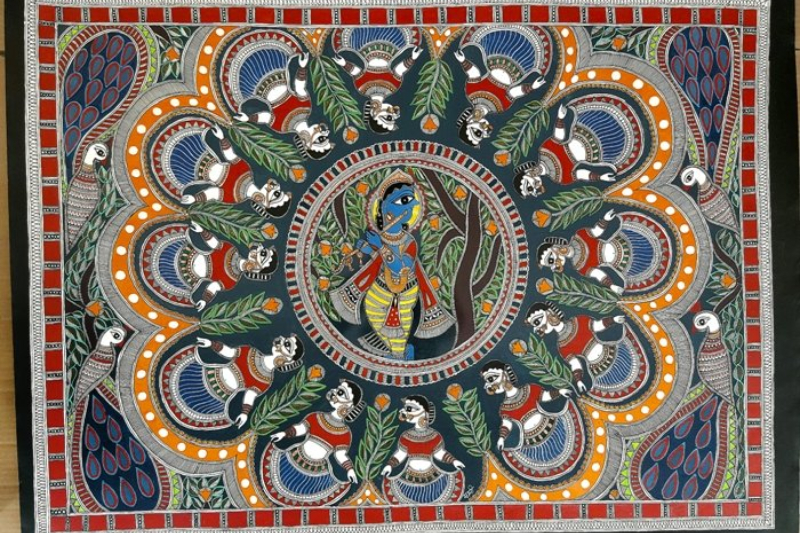 In an attempt to promote local art and culture, railways are taking good initiatives by decorating express trains such as Rajdhani Express and Sampark Kranti Express with Madhubani paintings.
According to the IANS report, the first presentation of the traditional paintings inside and outside the coaches will be in the Patna Rajdhani express with 22 coaches.
To know about the traditional folk art 'Madhubani', it is the art originating from Mithila region of Bihar which is known for its popular arts and craft. While speaking to the news agency, the Divisional Railway Manager of Danapur, Ranjan Thakur said, "There are a total of 100 coaches to be painted with Madhubani art."
Not only aiming to promote traditional art but also to enhance the image of trains, the traditional artwork will also be seen as the interiors and exteriors of the Sampark Kranti Express and Jansadharan Express.
Also Read: Chordophones : Indian Musical Instruments Known As String Instruments
According to Thakur, Patna Rajdhani a unique identity of its own, will provide local artists with the opportunity to showcase their skills. It may be noted that setting up the paintings would cost the railways Rs 1 lakh per coach.
Madhubani railway station was the first to execute this idea and then the trend spread immediately across other stations such as Patna, Rajendra Nagar and Danapur. The purpose behind launching the painting project was beautification and cleanliness with intention to distribute work to the extremely talented Madhubani artists.
Watch Video: 

Also Read: India: What Is Street Art All About?