Demi Lovato comes out as pansexual, opens up on having family
Demi Lovato opens up about her sexuality, officially coming out as pansexual.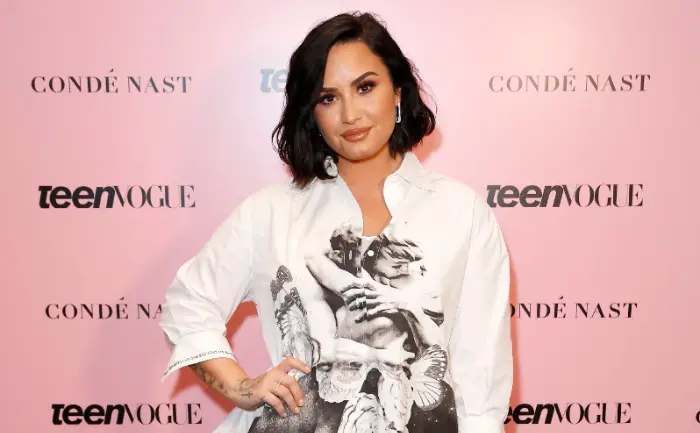 Demi Lovato has been on the headlines ever since her YouTube docuseries titled 'Demi Lovato: Dancing with the Devil', has been released. Recently, she appeared on the latest episode of The Joe Rogan Experience and opened up about her sexual orientation to the comedian and host Joe Rogan. She also officially came out as pansexual. The singer also revealed that she wants to have a family.
During their conversation, the host and Demi started talking about having kids. The singer also spoke about her 'fluidity' with attraction.
The 'Here We Go Again' singer said that she does not know if she is going to end up with a guy. "So I can't really see myself maybe getting pregnant. I don't know. I'm so fluid now, and part of the reason why I am so fluid is because I was like super closeted off."
Later, Rogan asked, "You mean like sexually fluid? You like girls, you like boys?" Lovato replied: "Yeah, anything really." "What do they call that, pansexual or something like that?" Rogan asked. "Yeah, pansexual," Lovato replied.
Demi was engaged to actor Max Ehrich, however they broke it off. Talking about the same, she said,  "This past year, I was engaged to a man and when it didn't work, I was like, 'This is a huge sign'," she said. "I thought I was going to spend my life with someone. Now that I wasn't going to, I felt this sense of relief that I could live my truth…I hooked up with a girl and was like, 'I like this a lot more.' It felt better. It felt right."
Her documentary series, 'Demi Lovato: Dancing With The Devil', dropped on YouTube on March 23.
ALSO READ: Dancing With The Devil: Demi Lovato REVEALS Being Sexually Assaulted Twice