Demi Lovato on drug overdose: I've changed a lot, be easy on me
In an interview with Teen Vogue Summit, Demi Lovato opened up about her drug overdose episode.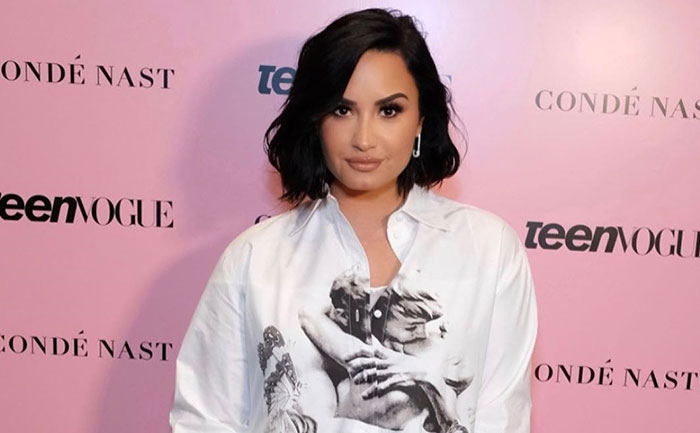 Demi Lovato broke her silence after year about the-fatal drug overdose that happened in July 2018. Demi was rushed to the hospital and eventually had to undergo rehab. Since then, she has been getting back to making new music for her fans.
In her first interview since her relapse, Lovato spoke at the Teen Vogue Summit in Los Angeles, "I think it's been a very introspective year for me. I've learned a lot, been through a lot. What I see in the mirror [is] someone that's overcome a lot. I've been through a lot and I genuinely see a fighter," she continued. "I don't see a championship winner, but I see a fighter and someone who is going to continue to fight no matter what is thrown in their way."
She further added, "We hear the term 'body positivity' all the time. To be honest, I don't always feel positive about my body. Sometimes I do not like what I see. I don't sit there and dwell on it. I also don't lie to myself. I don't have to lie to myself and tell myself I have an amazing body. All I have to say is, 'I'm healthy.' In that statement, I express gratitude. I am grateful for my strength and the things I can do with my body. I am saying I'm healthy and I accept the way my body is today without changing anything."
On the acting front, Lovato is set to appear in the upcoming season of 'Will & Grace' which airs in 2020.
ALSO READ: Camila Cabello Blushes Over First Date With Bae Shawn Mendes