Jon Cryer responds to Demi Moore's Memoir
Jon Cryer replies back to Demi Moore's claim in her memoir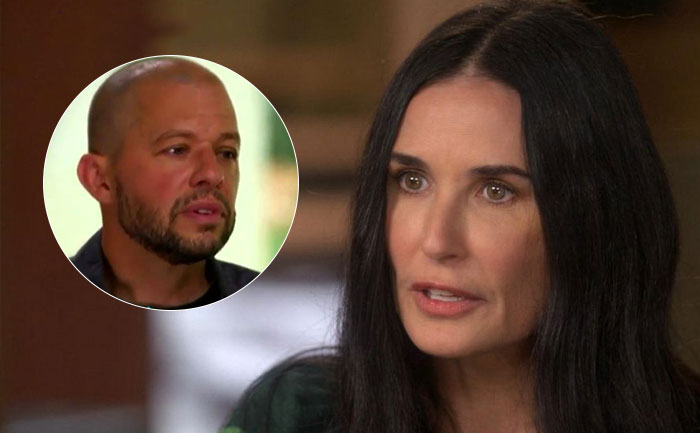 Jon Cryer retorted to Demi Moore's claim in her memoir that she took his virginity. This all became an interesting topic of discussion when Demi Moore revealed that she took the virginity of the star when they were working together for the film No small Affair.
"I played a young nightclub singer, and Jon Cryer played the nineteen-year-old photographer who falls in love with her, in his first movie role. Jon fell for me in real life, too, and lost his virginity to me while we were making that movie." She opened up, in her new memoir Inside Out.
Revealing more about it, Demi stated she felt she "stole what could have been such an important and beautiful moment from him."
However, Jon puts the case to rest stating that this was not the way all this had happened. To make his point clear he replies on twitter on Tuesday afternoon giving his side of the story.
Well, the good thing about this is she doesn't have to feel bad about it anymore, because while I'm sure she was totally justified making that assumption based on my my skill level (and the stunned look on my face at the time), I had actually lost my virginity in high school. https://t.co/amxCUaMUQw

— Jon Cryer (@MrJonCryer) September 24, 2019
In Demi Moore's memoir, besides Ashton Kutcher and her daughters, Jon Cryer was the latest star whose name was mentioned. Also, a lot of other secrets were revealed, as she had written in detail about her ex-husband Ashton Kutcher and her daughters. But it was her revelations about Jon Cryer that made him the cynosure of all eyes.
He continues stating more in his reply on twitter, "But she's right the other part, I was over the moon for her during a very troubled time in her life. I have nothing but affection for her and not a regret in the world."
Also Read: Princess Eugenie and Jack Brooksbank get married at studded royal wedding in Windsor