ED initiates money laundering probe against NCP chief Sharad Pawar
'Not Surprised': Sharad Pawar's Response after ED Files Money Laundering Case against Him and his nephew Ajit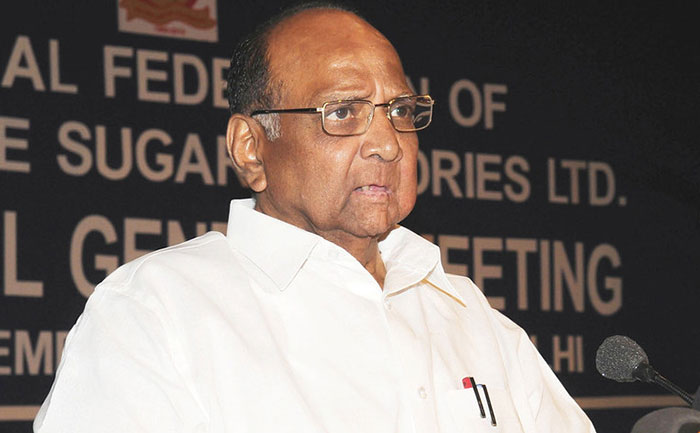 The Enforcement Directorate(ED) has filed a money-laundering case against NCP chief Sharad Pawar and his nephew and former deputy chief minister Ajit Pawar. Not only the NCP chief but also 70 former functionaries of the Maharashtra State Cooperative Bank (MSCB) too are a part of the probe for ₹25,000-crore scam. The ED has registered a case under the Prevention of Money Laundering Act (PMLA).
The case is based on a Mumbai Police FIR, which had named the former chairman of the bank, ex-deputy chief minister of Maharashtra Ajit Pawar and 70 former functionaries of the cooperative bank.
As reported by a source to The Hindu, "The money laundering case has been registered against the then chairman, managing directors and directors of the Maharashtra State Cooperative Bank, along with Mr. Sharad Pawar, Mr. Ajit Pawar, Diliprao Deshmukh, Isharlal Jain, Jayant Patil, Shivaji Rao Nalvade, Anand Rao Adsul, Rajendra Shingane, Madan Patil and others."
The registration of the case comes ahead of the October 21 Assembly polls in Maharashtra. The accussed will be summoned by the agency to record their statements.
As per the agency, there were irregularities in loan disbursements to cooperative sugar factories and most of the loans were sanctioned despite them having weak financial and also without any collateral.
Hours after the ED filed a case against Pawar, the NCP chief opened upon it. He said he would have been "surprised" had there not been such an action against him given the "huge" response he received during his poll campaign in Maharashtra.
Maharashtra BJP spokesperson Keshav Upadhye said the ED took the step as per rules and norms. "If there is a scam, if an FIR is registered in its connection and if the scam is to the tune of more than Rs 100 crore, the ED has to take cognisance of the same. This is the protocol. A case was filed in Mumbai as per the Bombay High Court order, the ED has taken action as per the procedure.
The NCP dismissed it as a politically motivated move. They feel the move is aimed at defaming opposition leaders ahead of the polls.
Also Read: Mufti Ismail Qasmi Resigns From NCP, Cites Sharad Pawar's Absence During Triple Talaq Bill Voting