Mila Kunis and Ashton Kutcher headed for a DIVORCE?
Are Mila Kunis And Ashton Kutcher Really Divorcing? Read on to know the truth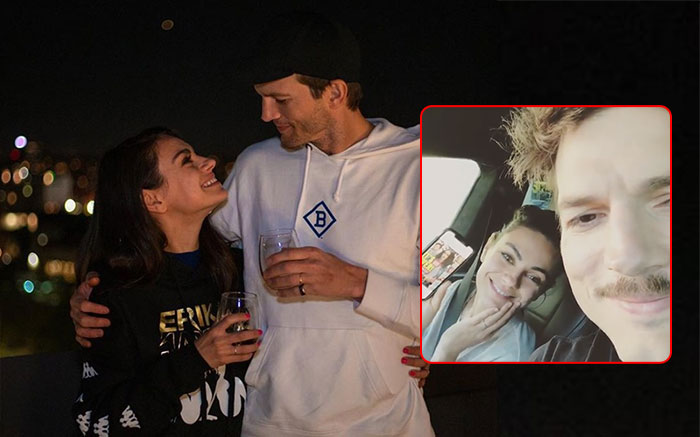 'That 70s Show' co-stars actors Mila Kunis and Ashton Kutcher have been together since 2012. The much in love couple's married life has reportedly hit a rough patch. According to one tabloid, the couple – who have been married for four years and share two children – are getting a divorced. This is not the first time that rumours of a divorce between Ashton and Mila have hit headlines.
A report in Touch magazine claimed that the couple's relationship "hangs by a thread." They apparently argue over "her career and his desire to have more children."
As reported by a source to the tabloid, "Their marriage isn't what it seems. Their relationship is extremely strained and some friends say they could split."
Finally the very private couple decided to take the bull by the horns. They took to Instagram and shared a video where they cleared the air. The hilarious couple mocked the publication and assured fans that they are very much in love and their marriage hasn't hit the rocks.
Check out the video below:
In the said video we can see Mila and Ashton in a car, where Mila is seen looking at the cover of the magazine on her phone.
Ashton Kutcher says: "Babe, what's happening? What's going on?"
"It's over between us," she responds while holding up a screenshot of the magazine cover.
"Oh my god, what are we gonna do?" he asks.
"I felt suffocated," Kunis continues, reading from the headline on the cover.
"You felt suffocated by me?" he responds. "Oh, I was just so overbearing, wasn't I?"
They ended with Ashton saying, "I guess it's over," he wrote. "In Touch Weekly, have fun selling magazines this week."
He also poked fun at all the baseless reports of their divorce by adding, "Maybe next week my wife will be having twins. For the third time. But who's counting?"
Well, Ashton and Mila have cleared the air regarding the rumours of their divorce. Hope their fans have heaved a sigh of relief.
Also Read: Ashton Kutcher and Mila Kunis are all smiles as they walk hand-in-hand