Dhule Election Results 2019: Subhash Bhamre Leads Ahead, Kunal Patil, Ashok Chavan Trailing
Dhule Lok Sabha Elections 2019: Kunal Patil and Ashok Chavan of Congress are trailing in Maharashtra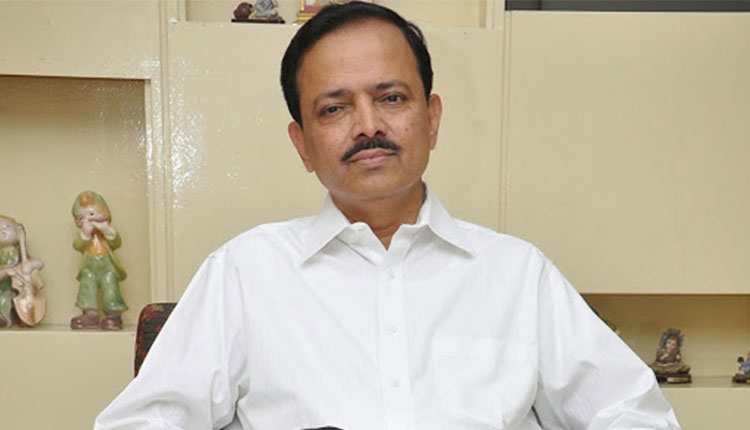 Dhulia Lok Sabha 2019 Election Result: Bharatiya Janata Party (BJP) candidate and Union Minister Dr Subhash Bhamre is leading over Congress party candidate Kunal Patil. As per the trends, Subhash Bhamre was trailing in earlier today but now he has taken a comfortable lead over Kunal Patil.
Dhule is a Parliamentary constituency located in North Maharashtra region of in West India. The voting for Dhule-Malegaon Constituency was held on 29 April 2019. Counting of votes for Dhule Lok Sabha election is underway and the final result is expected to come by later today.
According to trends, Subhash Bhamre is leading in Dhule-Malegaon Lok Sabha seat by 13128 votes while Congress party nominee Kunal Patil, who got supports from Malegaon's regional parties is trailing.
The process for India Election 2019 polling on April 11, 2019. Polling for the 7th and last phase of 2019 general elections was held on May 12, 2019. Lok Sabha, the lower house of Indian Parliament has a total of 545 members. Of them, 543 are elected while 02 members are nominated by the President of India. Polling for the 2019 elections was held for 542 seats.
Apart from Subash Bhamre in Maharashtra, Union Minister Nitin Gadkari, who is also a BJP candidate is leading by a good margin while Congress State President Ashok Chavan is trailing by 2876 votes.
Parth Pawar, who was earlier leading in Maval is trailing by 43,979 votes, while the NCP chief's daughter Supriya Sule is leading Baramati by 6486 votes.
In March this year, the Indian National Congress (INC) and the Nationalist Congress Party (NCP) announced a seat-sharing plan of 26 and 22 seats respectively, to constitute the UPA.
As per the latest trends, the ruling BJP-Shiv Sena alliance is leading in on 31 constituencies in Maharashtra and the Congress-NCP in 16 while the Vanchit Bahujan Aghadi led in one constituency.
Also Read: Asaduddin Owaisi Leads In Hyderabad, TRS Ahead On 11 Seats In Telangana