Did Bigg Boss Tamil Season 3 Contestant Saravanan Insults Host Kamal Hassan?
Bigg Boss Tamil Season 3, contestant Saravanan has been evicted from the show owing to his disgraceful comments about women.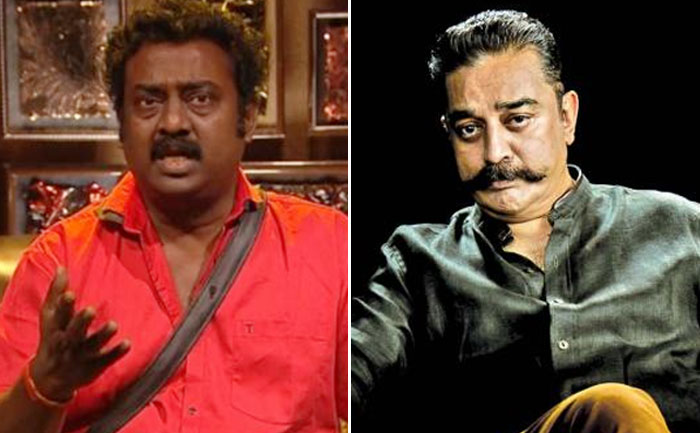 Saravanan's eviction from 'Bigg Boss Tamil 3' has come as a shock to millions of people as he was not given an opportunity to say goodbye to his housemates. The elimination of Saravanan from Bigg Boss Tamil season 3 took place on an episode which aired on 5th August 2019.
The decision of his elimination from Bigg Boss Tamil 3 comes after a week he claimed to have groped or molested women on the bus during his college days. There are several theories are doing rounds on the internet claiming the reason behind Saravanan's elimination from BB Tamil 3.
One of them stated that Saravanan insulted Kamal on the show and that is the reason why he has been shown the door. Notably, during the weekend episode, host Kamal Haasan assigned a task asking Bigg Boss contestants to sit in a pair and imitate each other. During that task, Saravanan is heard saying, "Kothuviduraan" which could have been meant for Kamal or 'Bigg Boss' himself.
Has Kamal Haasan taken it as an insult and forced the eviction of Saravanan? It is a question that is being asked by the fans of Bigg Boss Tamil.  People are now eagerly awaiting to hear the exact reason of Saravanan's eviction from Bigg Boss house.
ALSO READ: Bigg Boss Tamil 3: Saravanan Apologises For Comment On Groping Women