Is there a rift between Divya Spandana and Congress?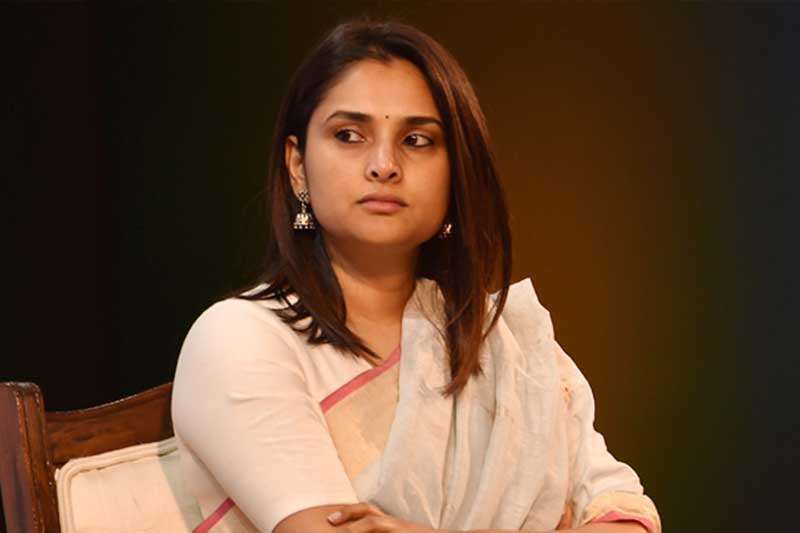 Congress' social media head Divya Spandana is apparently upset with the party and rumour mills are abuzz that she has stepped down from her post. Though the party firmly scoffed off the speculation, insiders say that her job profile is no more the same.
According to news from insiders, Spandana was conspicuous by her absence in several recent events, which included the leadership meeting of the party held in Wardha, Maharashtra, to commemorate the 150th birth anniversary of Mahatma Gandhi. This was a crucial meeting keeping mind the 2019 general elections and it was first time the meeting took place outside the national capital.
Congress was not upto the mark compared to BJP and Prime Minister Narendra Modi in the social media, but things took a sharp turn on Twitter the moment Spandana took over as the party's social media head slightly more than a year ago.
According to sources, the 36-year-old actress-turned-politician popularly known as Ramya had skipped some important party events in the recent past which indicated that something is wrong. Apparently, she hasn't been available for quite some time to the most of her social media team.
But as soon as the news started flashing about a rift between her and party, she apparently called up senior leader Randeep Surjewala to inform that she would return to work soon.
Sources say that Spandana was particularly upset with the fact that most of her work has been given to Nikhil Alva, son of former Congress leader Margaret Alva.
ALSO READ: BJP MLA Ashish Deshmukh resigns from party, may join Congress: Maharashtra