Donald Trump double downs on Iran threat; Stop abusing power of force, warns China
Donald Trump vows major retaliation if Iran launches attacks to avenge killing of Soleimani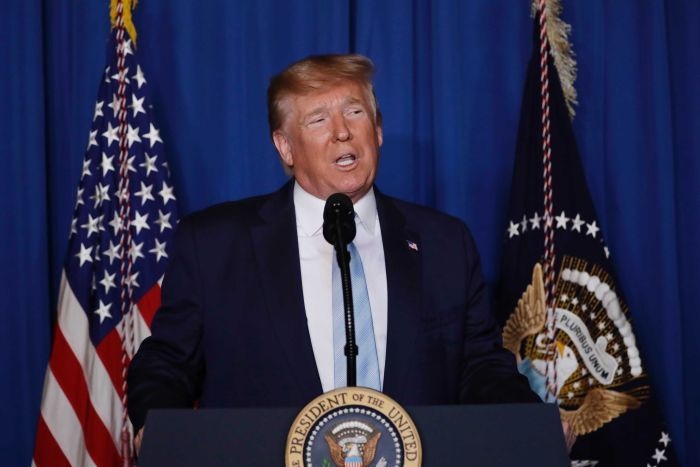 The levels of tension between the United States and Iran are on an all-time high, ever since the killing of Iran's top military commander Qassem Soleimani in a US airstrike. Two rockets on Saturday hit Iraq's Al-Balad airbase, where US troops are stationed. Two mortars hit Baghdad's, Green Zone. It is a high-security enclave housing the United States embassy.
Sunday's attack was the second night in a row that the Green Zone was hit and the 14th time over the last two months that US installations have been targeted.
United States President Donald Trump on Sunday vowed "major retaliation" if Iran tries to avenge the killing of its key military commander Qasem Soleimani. He doubled down on a threat to bomb Iranian cultural sites.
They attacked us, & we hit back. If they attack again, which I would strongly advise them not to do, we will hit them harder than they have ever been hit before! https://t.co/qI5RfWsSCH

— Donald J. Trump (@realDonaldTrump) January 5, 2020
Speaking to the media Trump said, "If they do anything there will be major retaliation." He further added that he would impose a very big sanction on Iraq if it follows through on a parliament vote calling for the expulsion of US troops based in the country.
China, India and many other nations expressed concern over the looming war clouds. External Affairs Minister S. Jaishankar spoke with his Iranian counterpart and said that India is deeply concerned about levels of tension.
Chinese foreign minister Wang Yi said that the United States should stop abusing the power of the force. He further added that Washington's "risky behavior" violates the basic norms of international relations. Condemning the flagrant action by the US Wang said it is bound to have serious consequences.
Also Read: World War 3 Trends Online After US Kills Iran General