World War 3 Trends Online After US Kills Iran General
The White House and Pentagon have confirmed the death of Iran's military head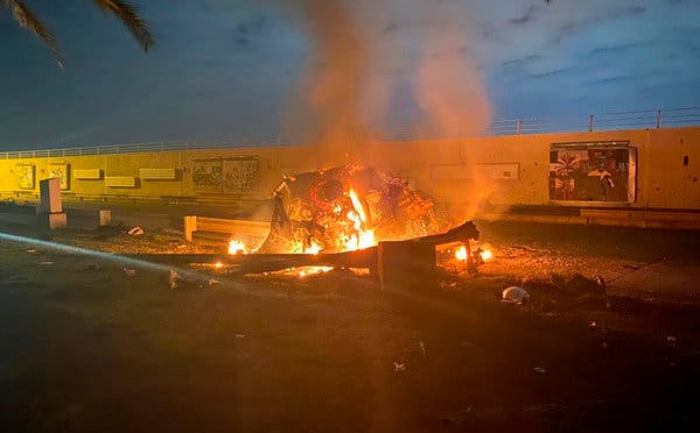 The US-Iran relations hit a new low when IRGC commander General Soleimani was killed on the orders of DonaldTrump. The White House and Pentagon have confirmed the death of Iran's military head while Iran's Supreme Leader Ali Khamenei has promised "harsh vengeance" in the wake of US actions.
The Pentagon has issued a statement addressing the situation. "General Soleimani was actively developing plans to attack American diplomats and service members in Iraq and throughout the region. Soleimani had orchestrated attacks on coalition bases in Iraq over the last several months."
The airstrike that killed General Soleimani also resulted in the death of the Iraqi Shia militia Abu Mahdi al-Muhandis. This airstrike attack was ordered after the attack on the US Embassy in Baghdad recently. Iran's Supreme Leader Khamenei has declared three days of mourning for the nation while also threating the US with swift retribution saying, "a harsh retaliation is waiting." Similarly, Iranian President Hassan Rouhani also promised that Iran will take revenge against the US.
In the aftermath of the incident, the US has asked all its citizens to 'immediately' vacate. In addition, Israel has been put on high alert. The attack has drawn criticism from Syria who've labeled it "treacherous, criminal American aggression".
Soleimani has been presumed dead several times in the past. Incidents, where Soleimani was assumed to have been killed, involve a 2006 airplane crash and a 2012 bombing in Damascus.
The situation is serious and the atmosphere is tense within both countries. However, social media is having a field day with the event and the phrase 'World War 3' has been trending on Twitter.
ALSO READ: US House Representatives IMPEACH President Donald Trump