Dr. Stone Season 2 Release date, plot and trailer; When is Dr Stone 2 out?
Here's everything you need to know about Dr Stone Season 2.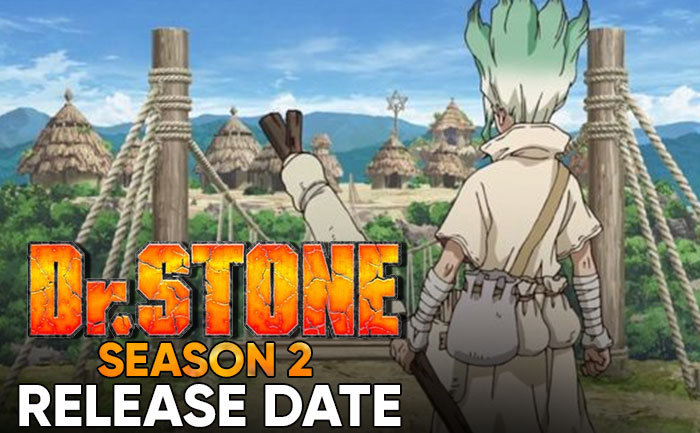 Dr Stone is one of the most popular Japanese manga series written and illustrated by Riichiro Inagaki and Boichi respectively. Dr Stone series was published by Shueisha into thirteen tankōbon volumes as of November 2019.
Ever since the first season of Dr Stone ended, thousands of people are eagerly waiting to watch Dr Stone Season 2. The announcement of Dr Stone season 2 was made in the last episode of Dr Stone season 1.
If you are one of those thousands of people waiting for Dr Stone season two, you have come to the right place. Yes, in this article, we will talk about each and everything about the upcoming season.
Dr. Stone Season 2 Release Date
Recently, it has been confirmed that the season of Dr Stone will be released in mid-2020. However, the makers of the show have not dropped the release date of Dr Stone season 2 yet. According to reports, the show is under production.
Dr. Stone Season 2 Plot: What will happen in the second season?
The story of Dr Stone revolves around Taiju Oki, Senku Ishigami, and Yuruziha Ogawa. Somehow they discovered a time capsule, which was left by Senku's father named, Byakuya Ishigami. The time capsule has a disk on which his Ishigami's voice has been recorded instructing them about the discoveries that could be made by them in the world and which would be possible if they take down Tsukasa's empire and free all the petrified people.
As the series moves further, we saw that the Kingdom of science attaining more gadgets to unveil the mystery of the petrification of humankind. In the upcoming season, it is likely that viewers will get to know some sparring of both the Kingdom of science and Tsukasa's empire.
Taiju and Yuzuriha are most likely to be returning to Dr Stone season 2. The upcoming season is likely to be more entertaining and action-packed than the previous one.
Dr. Stone Season 2 Trailer: Is there a trailer for season 2?
As we have mentioned above that Dr Stone series has been renewed for the second season. However, the makers of the show are yet to release the trailer of Dr Stone 2.