Delhi government launches e-token system for sale of liquor
Kejriwal government launches e-token system for sale of liquor in Delhi; Here is how it works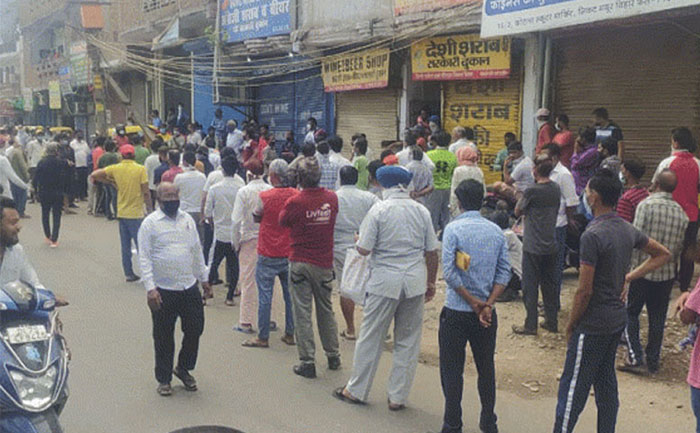 The Delhi government gave permission to open about 200 liquor shops across the national capital from Monday. However, due to overcrowding and long queues only 50 shops could be kept open. Now the Kejriwal government has come up with a new system to avoid overcrowding and maintain social distance. The Delhi government has launched an e-token system for the sale of liquor in the national capital.
To ensure social distancing the Delhi government has launched an e-token service with a time slot for people to buy alcohol at any nearby store.
Here's how the process works:
• People can apply for an e-token through the link 'https://www.qtoken.in/'
• The people will require to furnish address of liquor shop in their area along with their mobile number and other
details, while applying for e-token on the web link.
• Users have to provide their name and phone number, following which the e-token will be sent to the phone
• The Tokens will be also be issued for those standing in queues, as per a Delhi government order
• Marshals will be deployed to ensure social distancing, and also the use of more barricades for area management.
The website for the token crashed within a few hours of its launch. The reason being, high traffic within a limited time after the announcement. The link is still not working.
The Delhi government has also introduced a 'special corona fee' on alcohol sale which will be 70 percent of the MRP.
Delhi has 864 liquor shops, of which 475 are owned by government departments. The other 389 are owned by private individuals and enterprises.
Also Read: COVID-19 Pandemic: CM Kejriwal seals 20 hotspots in Delhi