Earth Day 2021: History, theme, significance and quotes
Earth Day 2021: The 51st anniversary has arrived while the world is facing the novel coronavirus pandemic.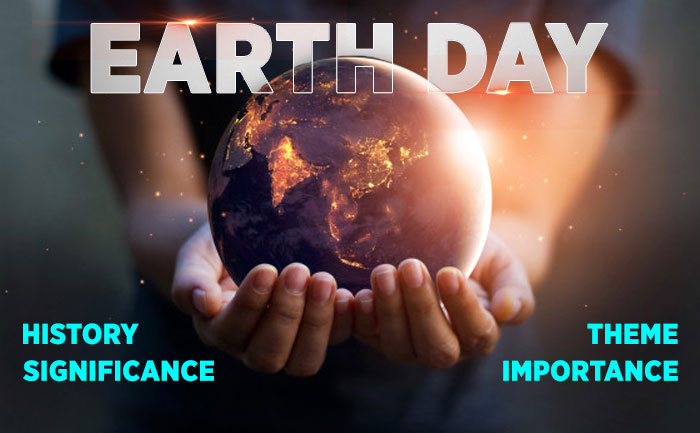 Every year Earth Day is marked on April 22 to inspire awareness of and appreciation for the Earth's environment.​ The year 2021 marks the 51st anniversary of the annual celebrations. It has been celebrated every year since 1970,  it now includes a wide range of events coordinated globally by EARTHDAY.ORG (formerly Earth Day Network)
Earth Day 2021: History, theme, significance, and quotes
History:
Earth Day was first observed in 1970 when 20 million took to the streets to protest against environmental degradation. The event was triggered by the 1969 Santa Barbara oil spill, as well as other issues such as smog and polluted rivers. In 1969 at a UNESCO Conference in San Francisco, peace activist John McConnell proposed a day to honor the Earth and the concept of peace, to first be observed on March 21, 1970, the first day of spring in the northern hemisphere.
The first Earth Day was focused on the United States. In 1990, Denis Hayes, the original national coordinator in 1970, took it international and organized events in 141 nations.
Theme:
The Earth Day 2021 theme is Restore Our Earth and features five primary programs:
The Canopy Project
Food and Environment
Climate Literacy
The Global Earth Challenge
The Great Global CleanUp.
Significance:
This year, there is a three-day event covering all aspects of climate action, from April 20 to 22. According to the earthday.org, the following topics will be discussed at the digital event on April 22:
Climate and environmental literacy
Climate restoration technologies
Reforestation efforts
Regenerative agriculture
Equity and environmental justice
Citizen science, Cleanups
Quotes:
Earth provides enough to satisfy every man's need, but not every man's greed- Mahatma Gandhi
Nature always wears the colors of the spirit. – Ralph Waldo Emerson
The earth has music for those who listen- William Shakespeare
Earth Day should encourage us to reflect on what we are doing to make our planet a more sustainable and livable place- Scott Peters
Look deep into nature and you will understand everything better- Albert Einstein
ALSO READ: World Art Day 2021: History, Importance And Quotes