COVID-19: Maharashtra announces stricter curbs; here's what's allowed, what's not
The Maharashtra government issued stricter curbs in the state after surge in Covid-19 cases. Here's what's allowed and what's not.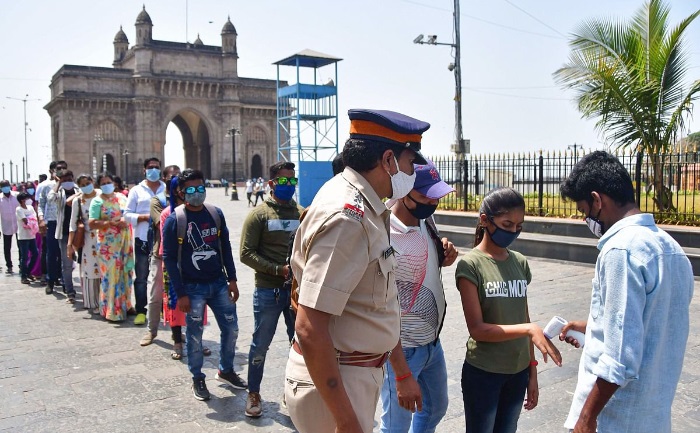 As Maharashtra is witnessing a worrying rise in COVID-19 cases, on Wednesday, the government announced stricter curbs in the state after surging in Coronavirus cases. The new set of restrictions will come into effect from 8 pm on Thursday and will remain in force until 7 am on May 1.
Here's what's allowed and what's not:
All government offices (State, Central, under local authority) to operate only with 15 percent attendance except for emergency services.
For all the office works required for essential services mentioned in Section 2 of Break the Chain Order dated 13th April 2021, should work at the lowest required capacity for the same and in no case exceed 50%.
Attendance of personnel actually delivering the essential services on the ground should also be minimized but can be extended up to 100% as per the requirements.
Local train travel has been restricted and stricter curbs have been imposed on inter-district and city travel.
No travel, except for essential services, medical reasons, or vaccination, will be allowed.
Private buses can ply with 50% of seating capacity with no standing travelers.
Those allowed to travel will have to quarantine themselves at home for 14 days after they reach their destination.
The marriage ceremony may be conducted only as a single event in a single hall not extending beyond 2 hours with a maximum of a total of 25 persons attending the same.
Violation of this rule, the state government's order said, would incur a fine of ₹ 50,000.
Service operators violating these guidelines can be fined up to ₹ 10,000, with repeated defaults leading to the cancellation of license till the pandemic ends.
Stay tuned to The Live Mirror for more updates.
ALSO READ: PM Modi On COVID-19: Urge The States To Consider Lockdowns As Last Option