Low-intensity earthquake and Dust storm strikes Delhi
Delhi and its adjoining area hit by an low intensity earthquake once again; third in a month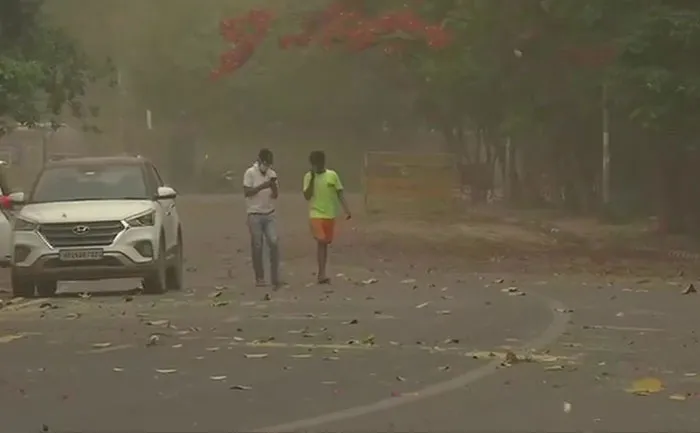 Tremors of an earthquake were felt in felt in parts of Delhi and the national capital region. The tremors were felt soon after a dust storm and rains lashed south and east Delhi. This is the third low-intensity earthquake in Delhi since the COVID-19 Lockdown.
Delhi Chief Minister Arvind Kejriwal tweeted out saying he is "praying for everyone's safety".
Tremors felt in Delhi. Praying for everyone's safety.

— Arvind Kejriwal (@ArvindKejriwal) May 10, 2020
Delhi had witnessed two back-to-back incidents of low-intensity earthquakes in April. On April 13, a moderate intensity quake of magnitude 3.5 hit the national capital at a depth of 8 km. The very next day, another low-intensity earthquake of magnitude 2.7 shook parts of Delhi.
3.4 magnitude hits DELHI NCR#NEWS #UPDATES #earthquake pic.twitter.com/xo4MP59cUk

— streetTEQ (@StreetTeq) May 10, 2020
According to the National Centre of Seismology, the earthquake measured 3.5-magnitude on the Richter scale. It had its epicenter in Ghaziabad, Uttar Pradesh. No casualty or loss of property has been reported. Earlier a massive dust storm had hit the national capital on Sunday while some of the areas in Delhi have also received light episodes of rain.
Did you all witness the #duststorm in Delhi? 😱#Covid_19india #earthquake pic.twitter.com/wRlhdItbsX

— Home is the safest place 😷 (@theTwentyTwo97) May 10, 2020
Of the five seismic zones in the country, Delhi falls under the fourth-highest zone.
Also Read: 3.5-Magnitude Earthquake Hits East Delhi